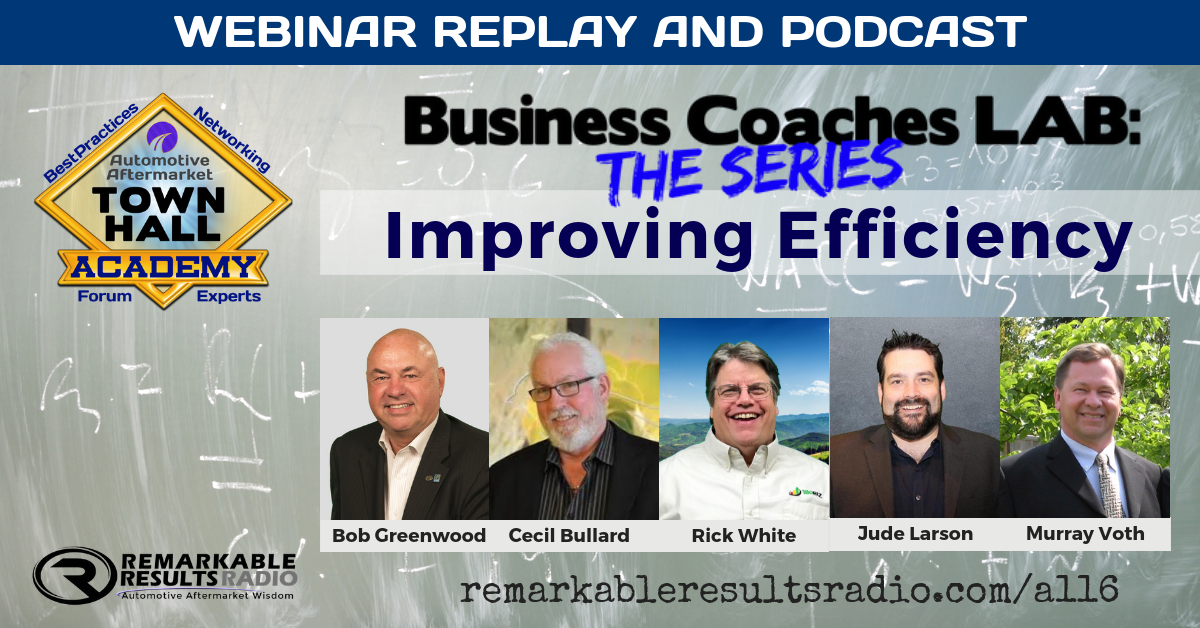 THA 116 Business Coaches Lab – Improving Shop Efficiency
Look forward to tactics like knowing your techs gifts or strengths, remove obstacles, make process improvement a rule, minimize interruptions, if your techs aren't efficient find out why. There are so many factors and our coaches do a great job of exposing some key components for improving efficiency in your bays.
The Academy panel includes Murray Voth, RPM Training, Rick White 180 Biz, Jude Larson ACT Group, Cecil Bullard, The Institute for Automotive Business Excellence and Bob Greenwood, Automotive Aftermarket E-Learning Center.
Listen and view episode notes