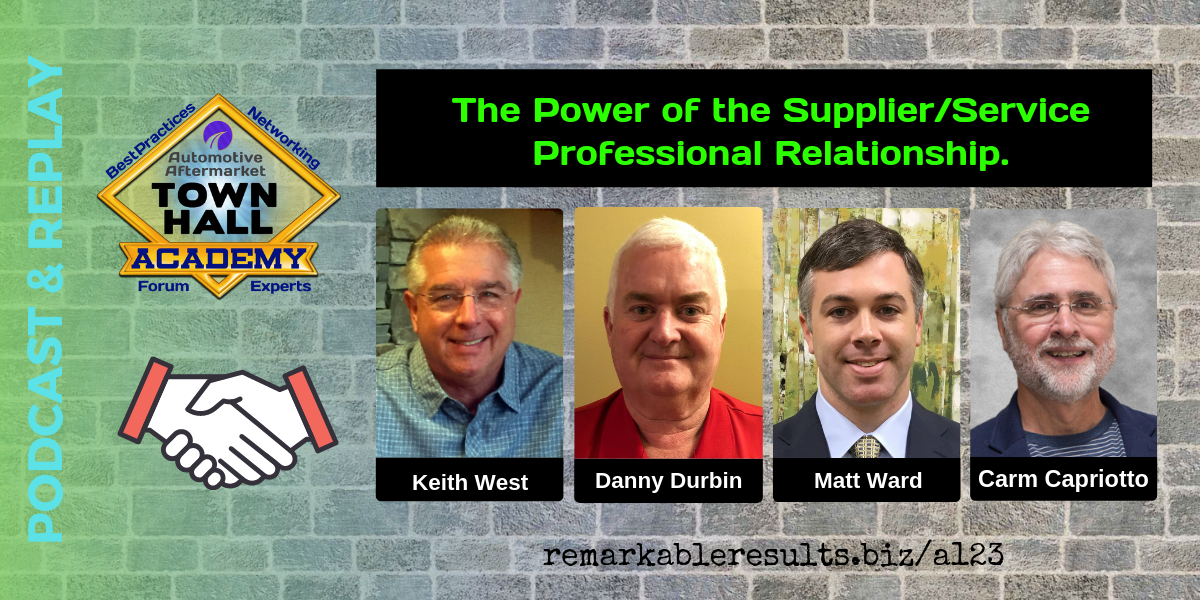 Supply Partnership – The Strength of the Supplier/Service Professional Relationship – THA 123
We get into some gritty perspectives from your suppliers on trust, delivery, training, and helping the service professional succeed. We also talk pricing, margin and the people factor. It is always refreshing to hear from one of the strongest spokes or partners in the distribution channel.
Your panel: Danny Durbin, from Durbin Auto Parts, Keith West, from Auto Supply Company, Bowdon, GA. and Matt Ward, Director of Governmental Relations and Field Services for AAAS ( Automotive Aftermarket Association of the Southeast).
Listen and view episode notes