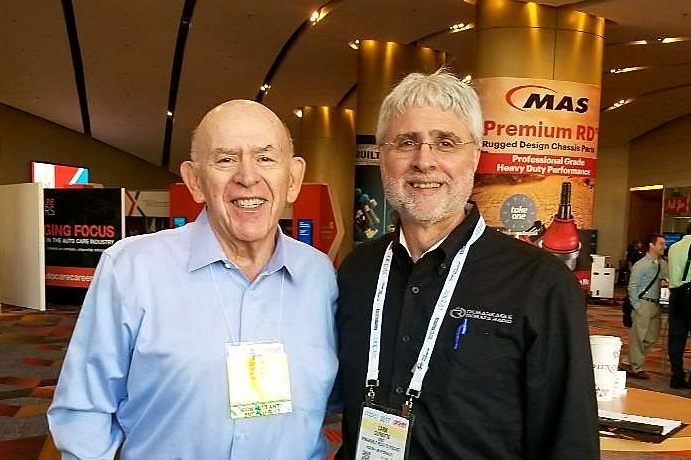 Legacy Aftermarket Leader is Passionate for Educating Our Youth.
Mort Schwartz is a legacy leader in the automotive aftermarket. He brought vision to many exciting programs and companies that are stoic brands of our industry.
For years, Mort had a large influence with the way parts got to market. He was one of the original founders of Carquest, former Chairman, and CEO of Strauss Discount Auto, Import Parts of America, Thermo King of Northern California and Chanslor & Lyon.
He is currently a Trustee of the University of the Aftermarket Foundation that awards scholarships to students who show a desire to work in the automotive.
He was a past Director of WORLDPAC, past Chairman of the APAA, AWDA and CAWA and founder of the Global Automotive Aftermarket Symposium (GAAS), and inducted into the Automotive Hall of Fame. I've listed more distinguished positions and honors of Mort's on the show notes page.
Mort Schwartz realized years ago that the service professional needed the support, marketing, inventory, service, and training, from their supplier, to drive their success; and he set out to deliver just that.
Listen and view episode notes