Search results for: "mark roberts"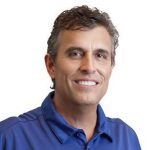 Shop Owner and Serial Entrepreneur Shares His Business Story.
Mark Roberts of Schertz Auto Service in Schertz, TX tells his story when the entrepreneurial bug hit him; he was 15 years old. Mark shares his journey and outlook on life and business.
He's getting ready for his second branch and has implemented a succession plan. He shares his very strong outlook on family and the family unit in his business.
Mark talks about his culture, his techs pay plan, work-life balance, how his DISC profile works so well with his manager and his philanthropy efforts. He's set up a trust to invest back in community and people.
Listen and view episode notes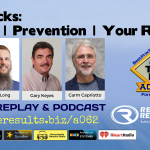 The Dreaded Come Back: The Keys To Prevention.
Comeback prevention starts at the front door. It is all about communication. Writing enough information to the technician the better he/she can handle the diagnosis.
To improve the end product and to reduce comebacks, you must build quality into the repair process. Quality control checklists at the end of the repair can only do so much. Quality, not quota, is the strategy you need to adopt to reduce comebacks. You should always be looking to improve. Your processes will drive a well-managed quality program.
The quality of parts today is in question and you need to pay attention to comebacks so your costs and reputation are managed. Tracking every comeback is a necessity if you are going to reduce your comebacks.
Listen and view episode notes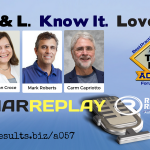 The Power of Strong Financial Statements
No question that knowing the value of your Profit and Loss Statement helps you grow a strong, viable and profitable company. Many shop owners have not gotten intimate enough with the value of their financial statements.
The episode with Maryann Croce from Croce Transmissions in Norwalk, CT, Mark Roberts from Schertz Auto Service in Schertz, TX and Bob Greenwood, AMAM, president of Automotive Aftermarket e-Learning Center show the power of an accurate P & L.
We also talk about the Balance Sheet and the extreme value in accurate finical statements if you are going to sell your business or buy one. Also discussed is where on the P & L is it indicated that you can afford raises and that your emotions will try to override the numbers, because they tell the real story.
Listen and view episode notes