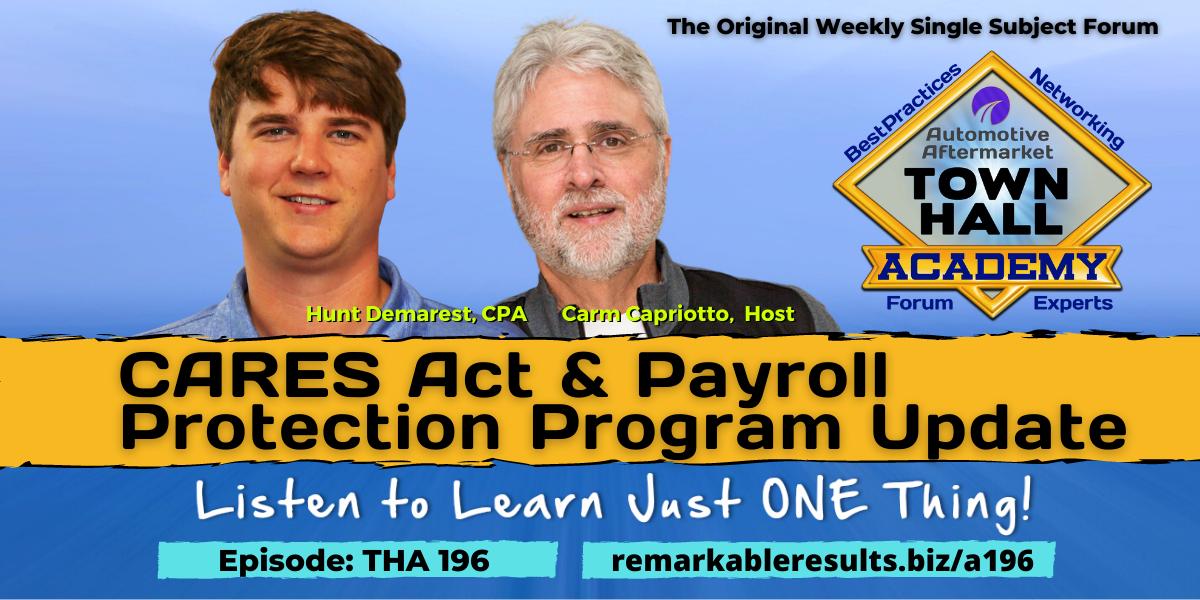 CARES ACT and PPP Update with Hunt Demarest [THA 196]
I'm with Hunt Demarest CPA in this Payroll Protection Program or PPP update.
Hunt says that there is a document that says the deadline for PPP forgiveness is October 31, 2020. That is not true and Hunt explains. If you did get PPP funds there is a deadline to apply for forgiveness and he shares the timing on that. If you got an EIDL loan that must be paid back. Check with your banker or accountant. Don't ignore it.
Hunt provides some tax consequence talk, but more importantly, you need to work with your banker, accountant or tax preparer to be sure you are compliant with the law i
Hunt is from Paar Mellis an accounting firm that exclusively works with aftermarket shop owners. Hunt has contributed in past episodes and he always offers great advice. Nothing in this episode is to be construed as gospel. You must do your own research and consult with your own professionals.
If you want the key talking points from this episode, they are already done for you. Go to the show page at remarkableresults.biz/a196.
Listen and view episode notes