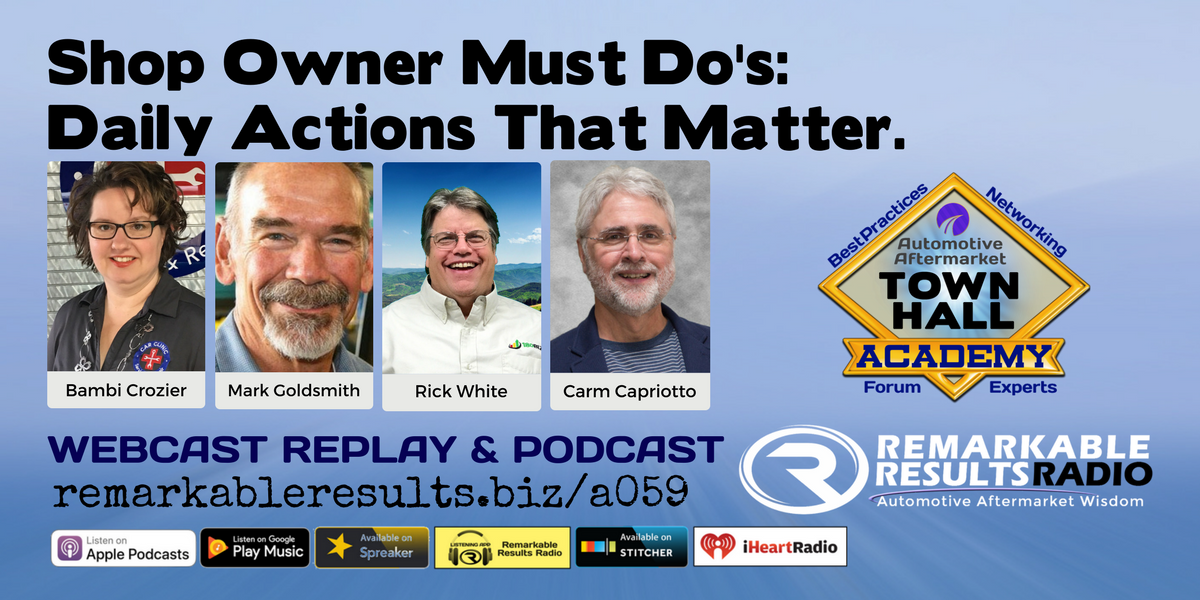 Shop Owners Must Do's: Daily Actions that Matter: Why Routine Matters.
We had a very deep discussion on critical daily actions that will keep your business compliant and running smoothly. You'll walk away with a strong sense of discipline in building a daily task list that you stick with. Without proper planning and a strong checklist, that you are accountable for (or that you delegate), too many slips through the cracks and eventually crashes into your well-intentioned routine.
Bambi Crozier wife and co-owner with Neil Crozier, of Car Clinic in Lowell, AR, Mark Goldsmith Mark's Independent Service in Chatsworth, CA and Rick White Rick is President and Lead Coach for 180BIZ bring their great insights on the importance of planning to be a strong business leader and watchdog.
Listen and view episode notes