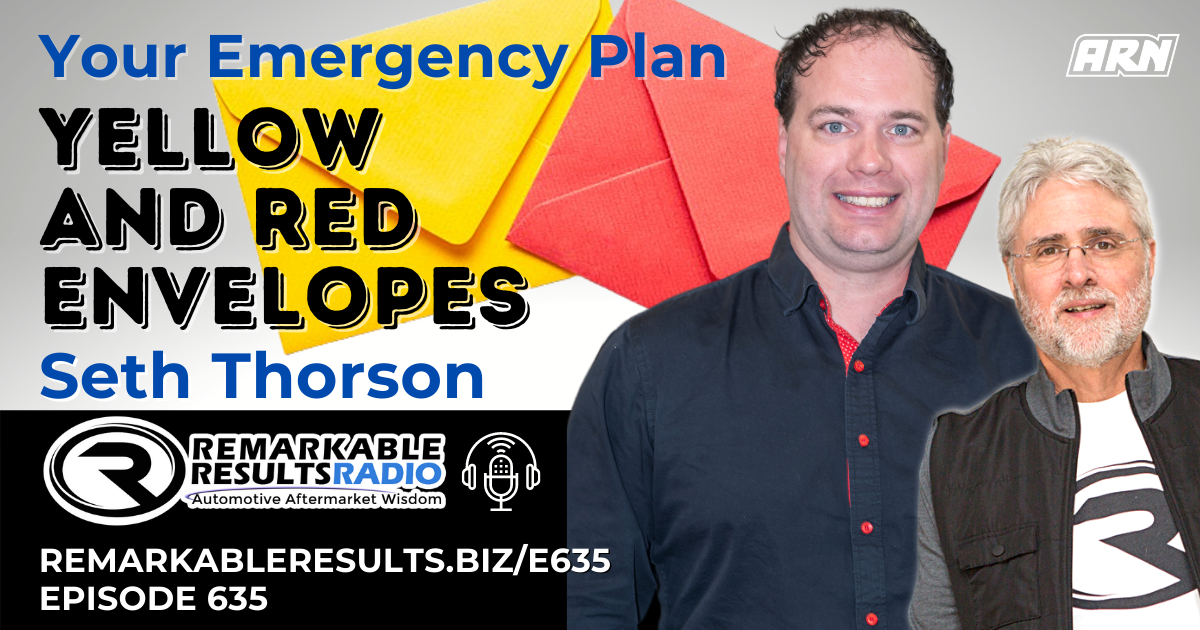 Yellow and Red Envelopes with Seth Thorson [RR 635]
In this episode multishop owner Seth Thorson, Eurotech Auto Repair, explains two important envelopes he has in his office. One is yellow and one is red and they contain key information if he unexpectedly was away from his business.
As shop owners you are constantly working on your business, but did you ever think about what would happen to it if you weren't around? Where would someone find important passwords or contact information for sustaining your business? No one plans for accidents to happen but it's important to prepare for the unexpected for your business's survival, and for your family and employees.
The key talking points for this episode reside at remarkableresults.biz/e635
Listen and view episode notes