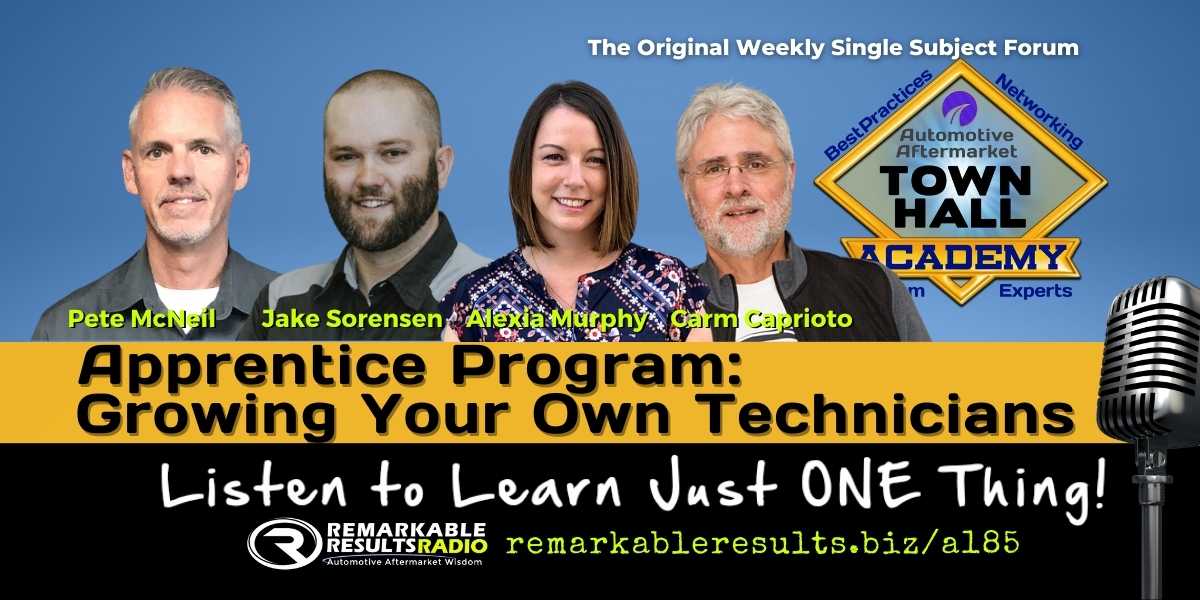 THA 185 Apprentice Programs – Growing Your Own Technicians
Do you need a technician? What are you doing about it. There is some great talent available as an outcome of the pandemic; however, it won't last.
Here is another episode on apprenticing. This is a recurring curring theme on the podcast. I will put up a link on the show notes page that displays all podcasts that helps you learn about apprentice programs.
The panel: Pete McNeil, shop owner, Mc Neils Auto Care, The NAPA 2020 Shop Owner of the Year, Sandy, UT, 2 Locations. (Expanded Sandy location to 16 bays and use it for education). Jake Sorensen, Technician, the 2019 NAPA ASE Technician of the Year, He is an ASE Master technician with L1,2 and 3 advanced level certifications. He is the shop manager and diagnostic technician at McNeil's Auto Care in Sandy, UT and Alexia Murphy, Program Specialist, Department of Workforce Services, State of Utah
The key talking points listed on the show notes page will make a great meeting agenda or outline for change find them at remarkableresuts.biz/a185
Listen and view episode notes