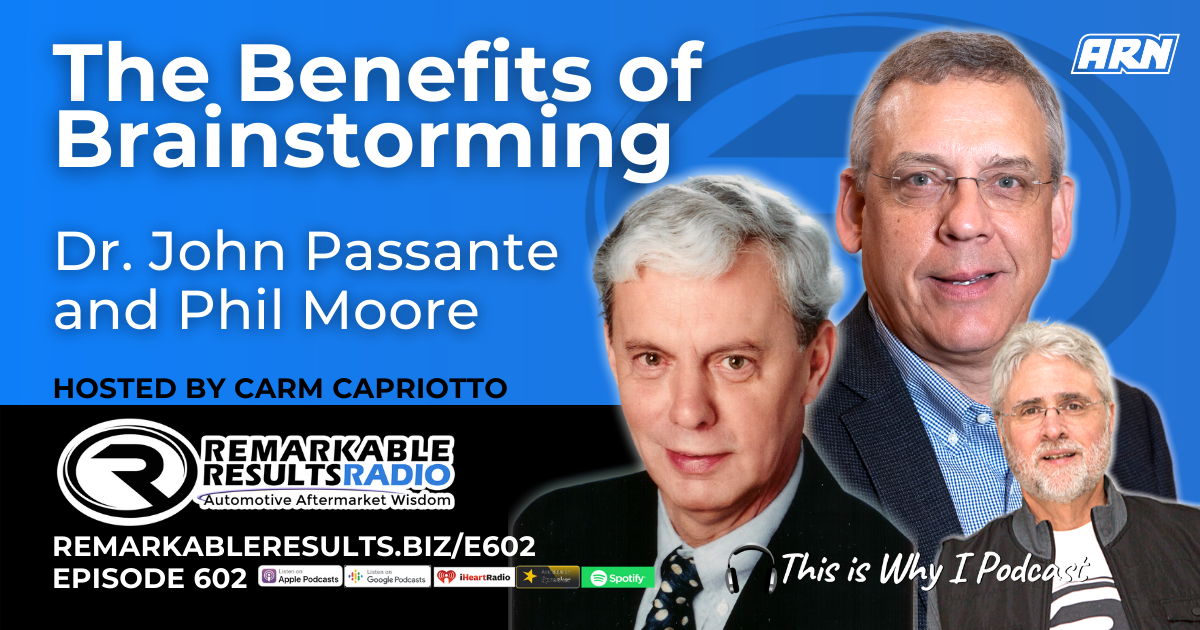 The Benefits of Brainstorming [RR 602]
Let's create ideas and let's talk about solving problems. That's what this episode is all about. I'm with my friend Dr. John Passante, CEO of the Organizational Development Group and a Legacy Aftermarket Human Resource Professional, and Phil Moore, Vice President Sales and Marketing at Federated Auto Parts.
Both have important insight on the power of brainstorming and the discussion will prove to be relevant with tips for your own brainstorming sessions. Also learn how to apply SWOT analysis and make it your own competitive advantage.
You can find my panel's previous episodes, their bios, and the key talking points for this episode at remarkablersults.biz/e602.
Listen and view episode notes