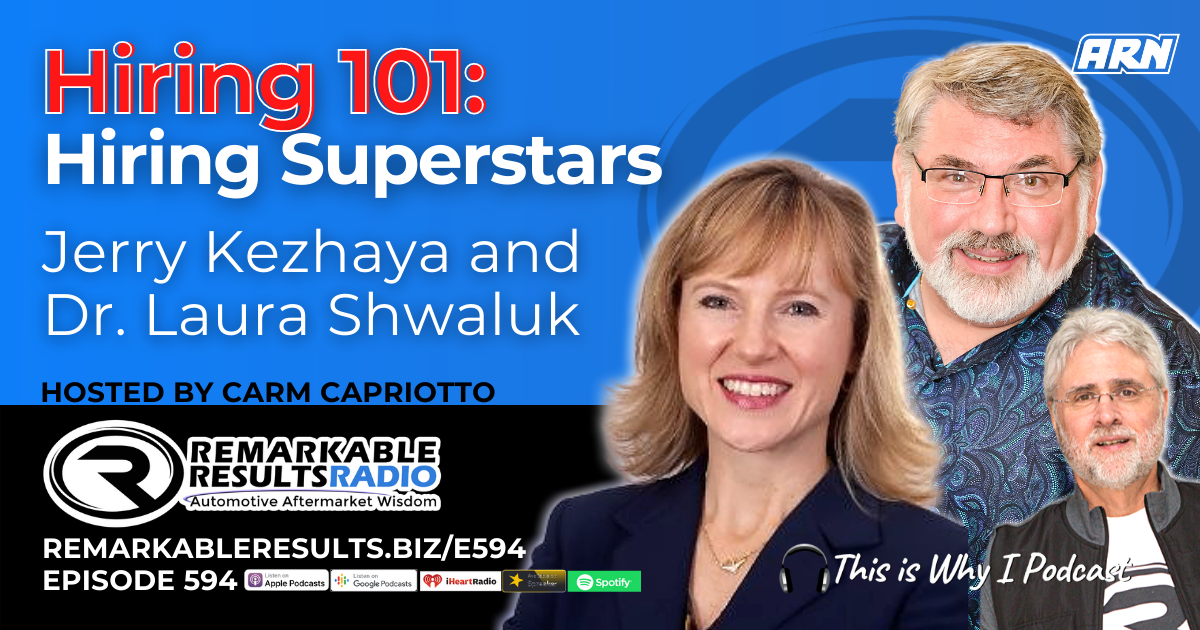 Hiring Superstars with Jerry Kezhaya and Dr Laura Shwaluk [RR 594]
Once again I welcome Jerry Kezhaya and Dr. Laura Schwaluk owners of The Auto Shop in Plano, TX, they are also leading Business Builders Mentor and Mastermind USA.
Hiring superstar employees is the goal of every business person I've known. Our intention is to find the best of the best in order to seed the company with outstanding and culture driven people. As you and I know, that is not always the case.
How can we get better at recruiting and filtering out just the cream of the crop. Jerry and Dr. Laura will take us through a process and great stories to make their case.
Find Jerry and Laura's other episodes and the key talking points for this episode at remarkablersults.biz/e594
Listen and view episode notes