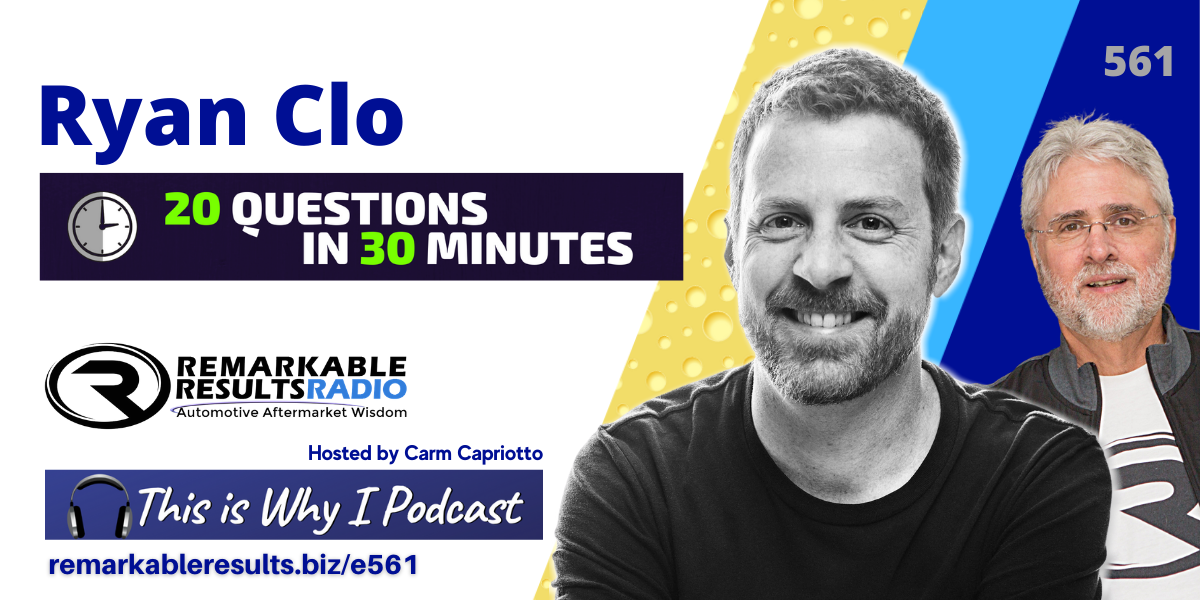 Ryan Clo – 20 Questions in 30 Minutes [RR 561]
Welcome to this inaugural new format you'll hear from shop owner and coach Ryan Clo from Dubwerx and Avid Autowerx in Cincinnati. Ryan answers 20 questions within about 30 minutes. This is up close and personal and I believe brings value to you as you continue to navigate and grow your business to boundless success.
Ryan Clo shares one new skill he would like to have, new technology he recently added, his dream car, and one of his biggest mistakes and a whole lot more.
Find the key talking points, Ryan Clo's bio and links to his previous episodes at remarkableresults.biz/e561
Listen and view episode notes