RR 168: Bob Heipp – Mobile Diagnostician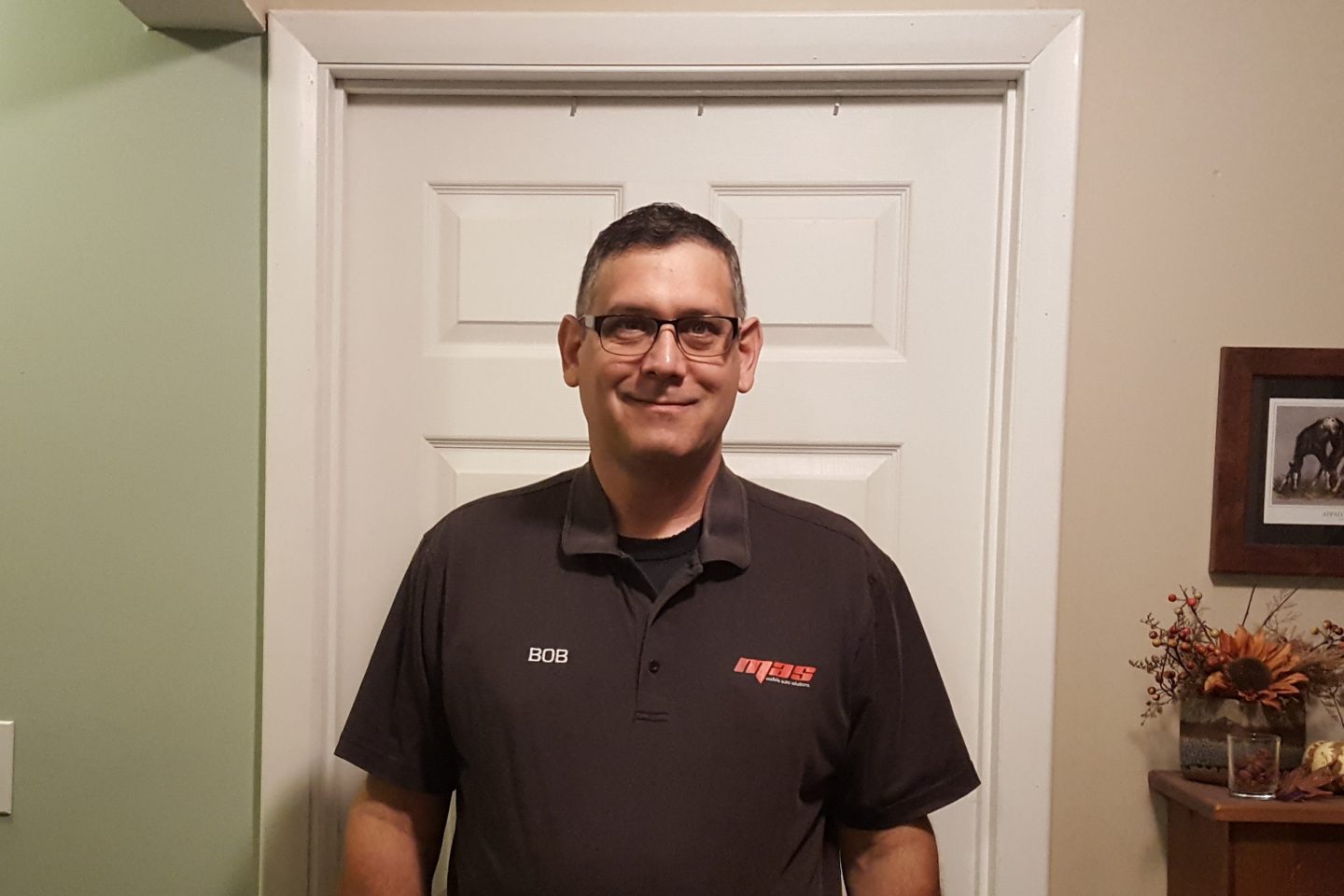 Bob Heipp works for Mobile Auto Solutions, LLC as Lead Tech and Technician Manager. Along with owner Kevin DiVito and five other very talented technicians, they perform mobile diagnostics and programming for 900 plus shops in the Chicago metropolitan area and northwest Indiana.
His Start.
Starting in high school working at the local gas station pumping gas and changing oil,


Bob began his career moving towards the management side of the automotive business.  After getting married he had the opportunity to be self-employed.  Having a business partner and a start-up business trying to support two families, Bob and his wife felt it best to leave the business after a year and a half.  He then advanced from job to job every two years learning and growing.
Life-long Learner.
Having accepted a job that required passing an IM240 emission class, he was introduced to new alternatives of diagnostic testing.  This spurred a quest for learning.  It also inspired his push to purchase "shop" equipment to solidify his career as a diagnostician.
Networking.
Bob believes his desire to learn is what opened doors to meeting technicians around the world.  With the desire to help others, so they could have the same opportunities, he partnered with ASA-IL and initiated the CAN Conference after one of his favorite conferences (the Linder Conference) was no longer being presented.  These experiences provided him the opportunity to work for Mobile Auto Solutions. Bob is also a dedicated Vision High Tech Training and Expo attendee.
Re-charging.
During his off time, Bob is involved with local politics as a Precinct Committeeman.  He enjoys camping and shooting sports, as well as travelling to dog shows to support his wife with her hobby.
Dave mentions the 'Dave Decoursey Scholarship Link' in the episode.  Dave Decourcey Go Fund Me Link as mentioned in the episode   Do what you can.
Be socially involved and in touch with the show:
Facebook   Twitter   Linked In   Phone 716-320-1567   Email

---
This episode is brought to you by Federal-Mogul Motorparts a


nd Garage Gurus. With brands like Moog, Felpro, Wagner Brake, Champion, Sealed Power, FP Diesel and more, they're the parts techs trust.  For serious technical training and support – online, onsite and on-demand – Garage Gurus is everything you need to know. Find out more at fmmotorparts.com  and fmgaragegurus.com