RR 221: Bill Greeno from Quality Automotive & Smog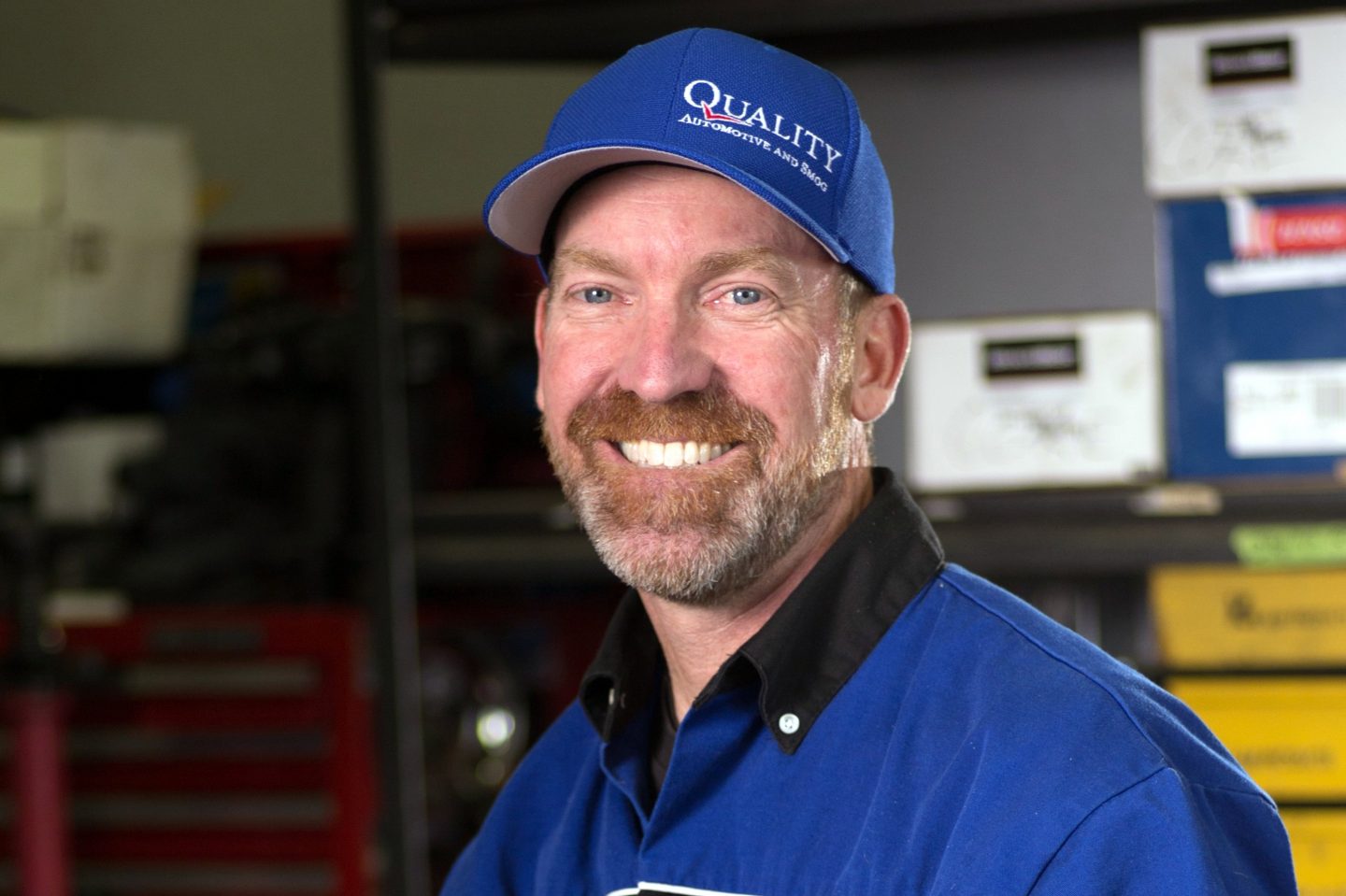 Bill Greeno is the owner of Quality Automotive and Smog in Truckee, CA.  Truckee is a small mountain town in Northern California.  His shop services a local clientele, 99% of which are All Wheel or Four Wheel Drive vehicles.  He says most families in his area have a Dad that drives a Chevy Pick-Up, a Mom who drives an Audi, and a kid or two with Subaru's.  They limit themselves to only working on late model  vehicles 20 years or newer.
What makes his shop special is an unyielding commitment to customer service.  This is facilitated through continuing efforts in communication education.  "Communication is completely un-master able" says Greeno.  "It is elusive and ever changing."  He enjoys the challenge as does his staff.
He also believes that having a satisfied staff is pivotal to customer service success.  Having a shared vision is at the core of this.  Their Vision Statement is "Your Trusted Local Auto Care."  Their service related conversations revolve around their Vision Statement and it is the launch pad for discussions regarding new ideas and/or changing a policy or procedure.
When they are off the clock their team enjoys various outing together.  They go whitewater rafting, mountain biking, skiing, cart racing, and an occasional Reno Ace's baseball game.  They also close one day a year to have a private meeting and class.  This class usually revolves around a book study (often done by "book on tape).
Bill is proud to serve the Truckee/Tahoe Community with a shop that offers the highest level of expertise and integrity at every level of automotive repair and service.
Bill is also an industry business coach and management consultant for the Industry For Automotive Business Excellence. Each year he teaches classes at the WorldPac STX Expo.
Bill and his family spend their spare time skiing, mountain biking and participating in shooting sports. Bill owns a Toyota Tundra, VW Tiguan and GMC Sierra Diesel. His first vehicle was a '73 Chevy Vega.
Talking Points:
Bring customers in the fold of your culture.
He just signed the papers to build a new 6 bay, 5,300 sqft shop. With all the best amenities.
As a consultant for The Institute for Automotive Business Excellence, Bill works with 14 shops in a twenty-group environment. They meet four times a year.

Value of a twenty group is the interaction between members. That is where the magic happens.
Customer training and interpersonal communication skills are critical for technicians who've become shop owners.
He's passionate to help shop owners excel at leadership and management.
Leadership can be a tough transition because owners can't remove him or herself out of being 'one of the guys'.
'Unhappy shop owners' have been around for a while and can be tough to turn around.

There are great things happening in our industry right now. Many shop owners know what it takes to succeed.

More apprentice programs with young techs.
From supply to delivery he sees a lot of upside.
Next 10 years look very promising for the service professional.

He recommends technician and service adviser training at 10 hours per quarter.

There is a bonus for his technicians to maintain their minimum 40 hours of training.

Bill keeps a running list of ASE certifications and the number of hours each tech is getting.

He uses his teams ASE certifications in his marketing.

Processes and systems is pure logic and is the perfect place to start in improving any shop.
Bill wants to make the transition to DVI and paperless but he continues to look at all options.
He shares a story of something he tried and did not work.
Bill shares what he does to monitor deferred work.
He talks about setting pre-book reminders.
Learn about his 'Red Check Club' as a strong tool for retention (customer loyalty).
He is recording phone calls from his reported phone numbers.
Learn his opinion on specialization.
Bill's wife, Sheila, is the ideas person and he is the execution person.
He shares his thoughts on the future of the industry.
Information on Quality Automotive & Smog:
| | |
| --- | --- |
| Years in industry: | 8 |
| Years in business ownership: | 8 |
| Number of technicians and lifts: | 3 |
| Days Open: | Mon-Fri |
| Technicians and Service Adviser Training: | 50 Hours Per Year |
| Something Special About the Business: | We are in the customer service business, we just happen to fix cars. |
| Business Consultant: | Institute for Automotive Business Excellence |
| SMS: | Mitchell |
| Primary Source for Parts: | Aftermarket |
| Performing Hybrid Repairs: | Yes |
| Biggest Challenges Today?: | Changes in Technology |
| A special entrepreneurial hack: | Goal Oriented. Name it, write it down, share it, live it. |
| Philanthropy: | Young Life, Truckee Senior Center, Truckee Warming Center |

Be socially involved and in touch with the show:
Facebook   Twitter   Linked In   Email
---
This episode is brought to you by Federal-Mogul


Motorparts and Garage Gurus. With brands like Moog, Felpro, Wagner Brake, Champion, Sealed Power, FP Diesel and more, they're the parts techs trust.  For serious technical training and support – online, onsite and on-demand – Garage Gurus is everything you need to know. Find out more at fmmotorparts.com  and fmgaragegurus.com