RR 344: Technician Roundtable – Brin Kline, Tanner Brandt, Pedro De La Torre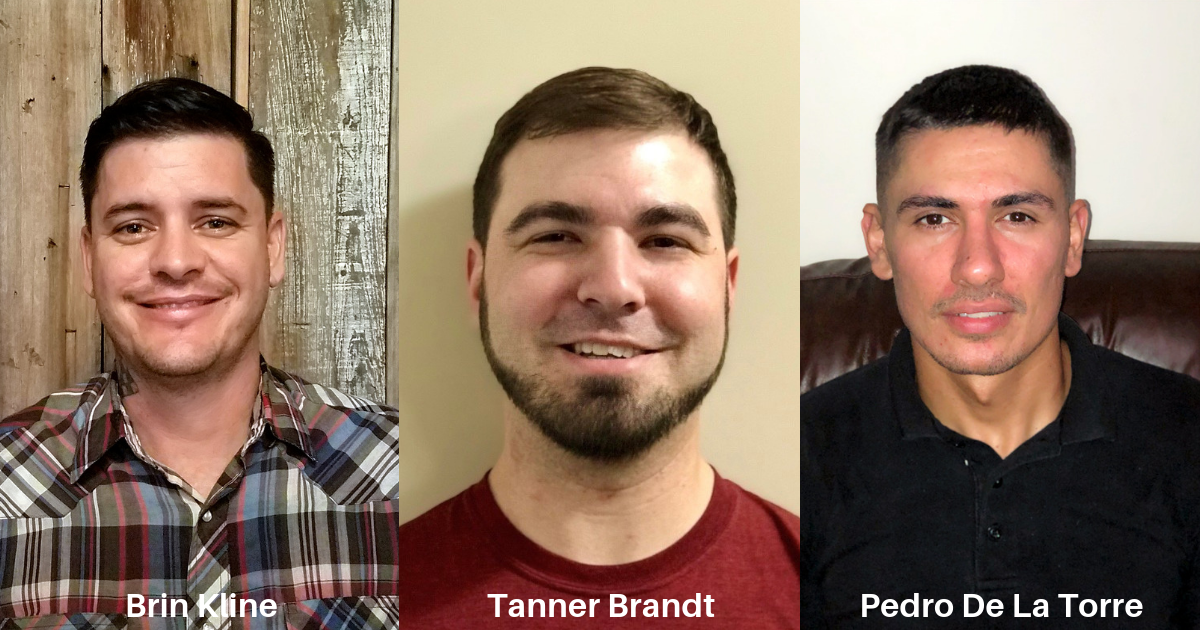 The Panel:
Brin Kline is the owner of Assured Auto Works in Melbourne, FL.  His career in automotive repair spans 17 years with nearly 8 years as an owner.
Brin knows that the automotive repair industry is ever changing.  Diagnosing and repairing automobiles of today have many more requirements for up to date training than they did in years past.  Today, a technician must network with and befriend other likeminded individuals, commit a lot of their personal time to craft their skills so they can confidently, efficiently and accurately diagnose the issues that they face on a daily basis.
Brin's journey to becoming an advocate for improving the automotive repair industry at the national level began when he started to attend conferences and training.  At these events, he rubbed shoulders with amazing people who, recognize the need for a national automotive repair industry step-by-step protocol for entry-level recruitment and training, continuing education events, and conferences, sharing of case studies, and helping businesses grow.
One of Brin's favorite professional moments was being able to attend the 2016 Spring NASTF meeting at the Sheraton in Overland Park, KS. The topic was attracting and retaining technicians.
Brin feels that being a shop owner of a company with great potential is not what gives him a voice. He believes that being an enlightened industry professional is what gives him a voice.
Enlightenment through training, networking with like-minded professionals, collaborating, sharing ideas, knowledge and our experiences with each other, removing pride and egos, getting involved, receiving help and helping each other is the way to a better future and a better industry.
Brin enjoys building case studies for most of the issues that he diagnoses. He has plans of sharing them with training companies, trade magazines and at some point, possibly presenting them himself. Find previous episodes featuring Brin HERE.
Tanner Brandt began working on cars at age 15 at Wayne Technical and Careers Center. He took two years of automotive technology at their campus. During that time Tanner worked nights and weekends at a repair shop as well as at a race shop.
From there he went to Monroe Community College. This is where his interest was sparked for the diagnostic side of the trade. From there the rest has been history. He attends training conferences throughout the US to learn from others and network. He has a deep interest in making our field more professional and bettering the industry for everyone.
Going to large training conferences allows Tanner to network with other like-minded individuals and find out what changes others want to see in the industry as well. Recently he has been involved with the rest of the Trained By Techs group to help bring time sensible training videos to the masses. He wants to be able to continue to help repair shops and technicians on diagnoses of vehicles as well as learn how to do so. Find previous episodes featuring Tanner HERE.
Pedro De La Torre has over a decade of experience in the automotive technical field. After his graduation from UTI, he was employed by independent repair facilities and specialized in electronics, emissions, and driveability issues. In 2014, Pedro began working with the Indiana emissions program "Clean Air Car Check." While working in the Quality Assurance department, Pedro was the in-house diagnostic technician and repair advisor. He was also responsible for training hotline operators and he organized Clean Air ICERT training.
ICERT training is the 60-hour program required to become an Indiana Certified Technician. In 2017, Pedro remains a consultant for Indiana's Clean Air Car Check and began collaborating with "The Driveability Guys" to provide bilingual training to technicians.  Pedro is currently an ASE certified Master Automotive Technician and is L1 certified. He recently opened his own business Logic Automotive a Mobile diagnostics, training and consulting company. Find  Pedro's previous episodes HERE.
Key Talking Points:
Difference between 'A' tech and Diagnostic tech- Cannot assume diagnostic tech will have same roles. Specialty field. Does shop have enough volume for diagnostic tech?

Ongoing training and education to be top diagnostic tech- Researching prior to appointments.

Quality control- key sense of detail, can aid shop with following up with repairs, test drive for a customer.

Apprentice and mentor to younger techs

Constantly update equipment and Information technology needs for shop  

Write-ups- Warranties, communication clear technical terms for customers while working with a service writer

Scheduling and selling diagnostics- Figure each car 2 hours give or take. If charging hourly by 1.5 hours can communicate to service writer an update who can let the customer know.  

Needs to fit in with an already diverse shop of "A Techs," "B Techs," and heavy line techs. Everyone needs to complement each other.

Collecting case studies and scan data for future teaching is an important role and tactics for diagnosticians.
---
Be socially involved and in touch with the show:
Facebook   Twitter   Linked In   Email    Events    Speaking
This episode is brought to you by Federal-Mogul

Motorparts and Garage Gurus. With brands like Moog, Felpro, Wagner Brake, Champion, Sealed Power, FP Diesel and more, they're the parts techs trust.  For serious technical training and support – online, onsite and on-demand – Garage Gurus is everything you need to know. Find out more at fmmotorparts.com  and fmgaragegurus.com
Download the Remarkable Results Radio listening APP for your smart device: