Search results for: hanson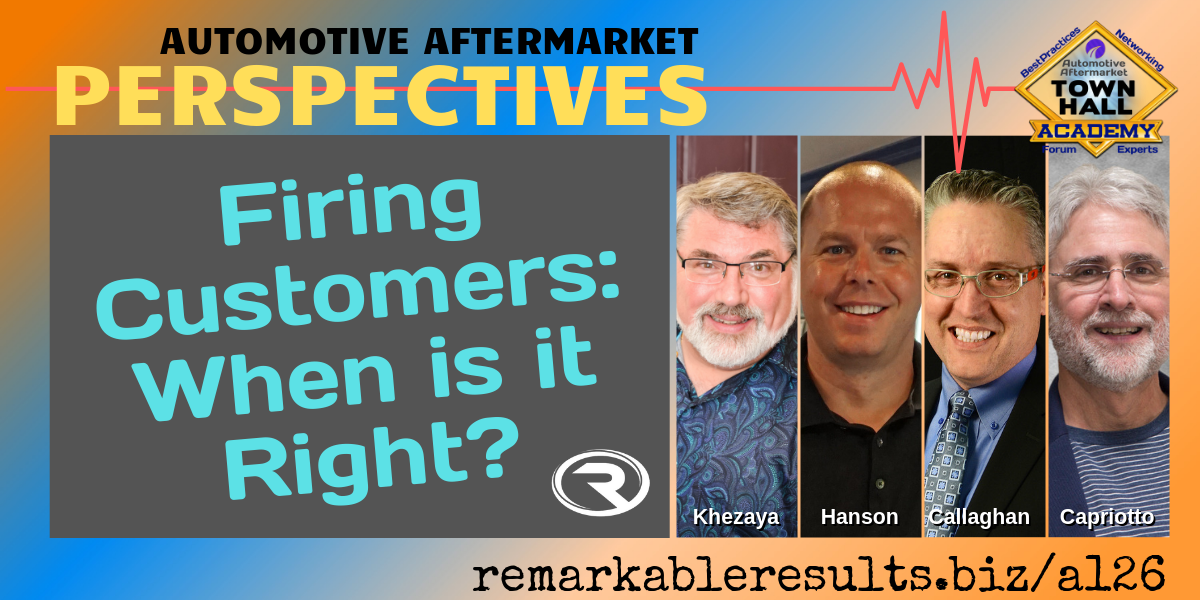 Bottom line is firing customers is rare, however, it happens and should be for the right reasons.
With me is Joe Hanson, Gordie's Garage, Roseville, Michigan, Jerry Kezhyaya, The Auto Shop, Plano, TX, and Doug Callaghan, Vic's Service, Wainright, Alberta, CA
OK, you may not have ever fired a customer or you may have done it just last week. It isn't a task you do often, however, the job of firing a customer comes with some caveats. Joe, Jerry, and Doug share with you why they would do it and suggest that you do a deep dive inside your business to see if YOU aren't the problem.
Listen and view episode notes