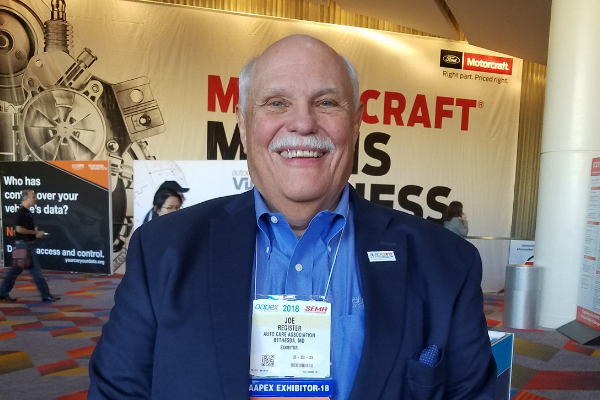 RR 487: Joe Register – Will You Be at the Forefront of Technology?
Joe Register, Vice-President Emerging Technologies at Auto Care. Joe has over 40 years of experience delivering progressive system solutions to companies in every channel of the Automotive Aftermarket. You owe it to yourself to listen to Joe's previous two episodes 381 and 442.
This episode shows you that there is no hiding from technology. Adapt or Fade. Joe reiterates standardization, immersive perception tech, ADAS, Dedicated Short Range, Security, Safety, Communication, 5G, Re-Calibration, OE operating specs, and so many more.
Joe says that Technicians must continue to train because of the new tech coming. They will have great job security. Shops will need to charge enough to pay for access, systems, and their communication diagnostician specialist to get the vehicle back into OE operating specs.
Listen and view episode notes