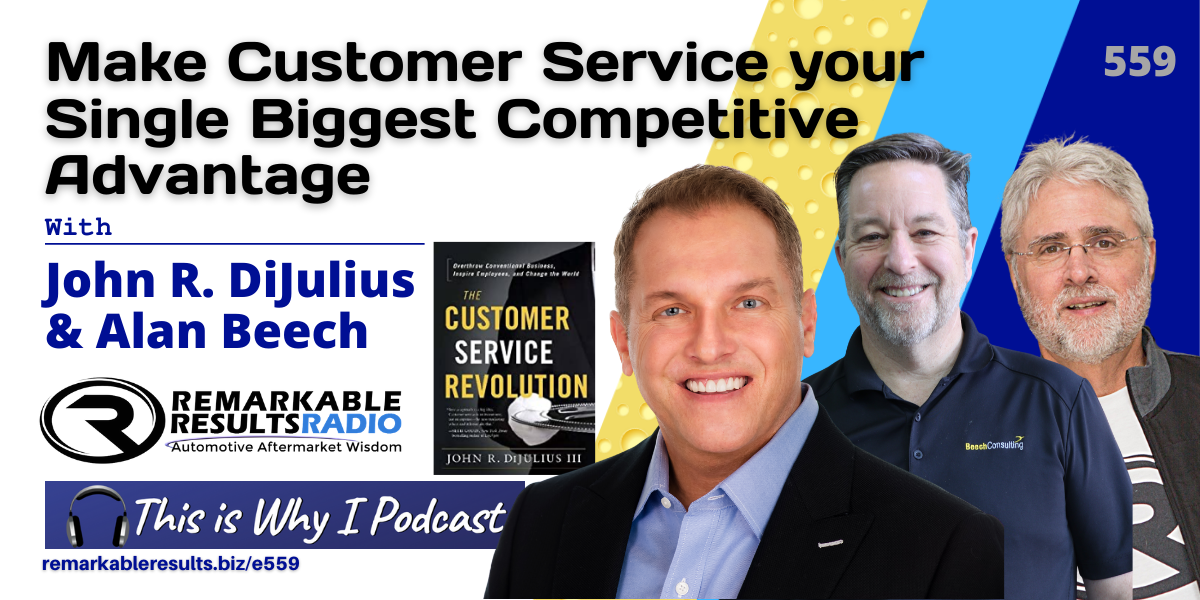 Make Customer Service your Single Biggest Competitive Advantage [RR 559]
If you are a customer service advocate, one who believes in the Customer Experience you've come to a well of information that will confirm your strategies and help to create a new and powerful commitment to your customer.
Author John DeJulius and business coach Alan Beech talk about John's book 'Customer Service Revolution'. This is a highly recommended read from me and you can find it on the books page on the website.
John DeJulius says you can't out market or outspend your competition … You need to out love them with an exceptional customer experience. He also says that exceptional experiences is one of the only sustainable differentiators among competitors.
Learn about secret service systems and soft skills training. You have to know your customer even at the tiniest level like learning what their coffee preferences are. You can out-service the competition this way. Exceeding their expectations ensures having a repeat customer.
Find the key talking points and bios for John DiJulius III and Alan Beech's at remarkableresults.biz/e559
Listen and view episode notes