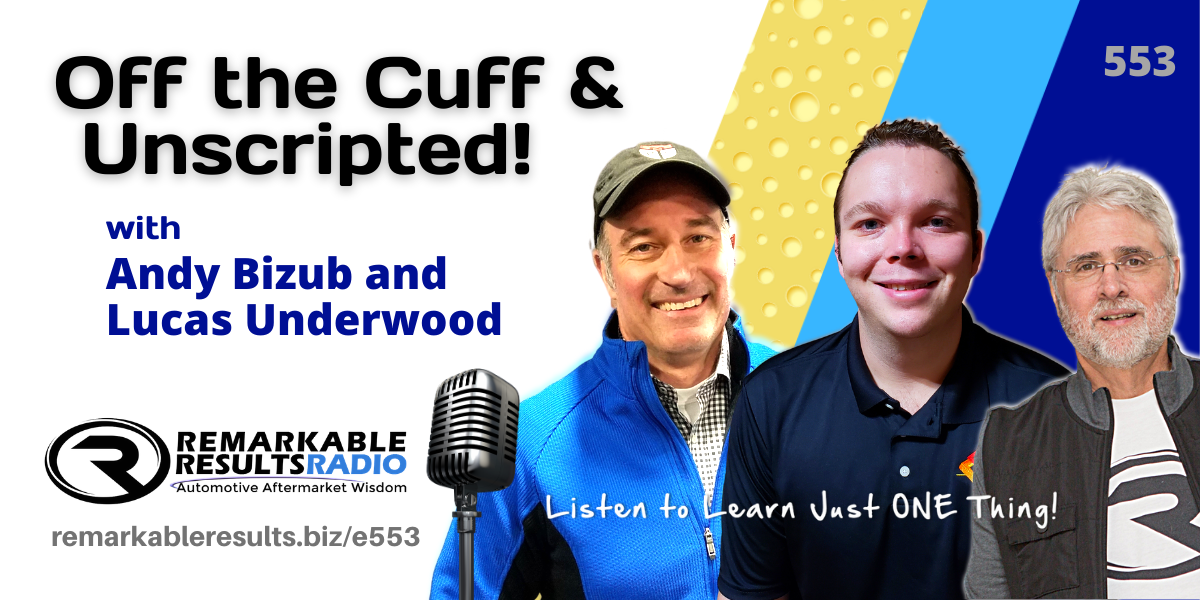 Unscripted with Andy Bizub and Lucas Underwood [RR 553]
This episode speaks for itself. Raw and Unscripted. And intended to push a button or two maybe one of yours. It's a collection of ideas and thoughts from my guest's world which resulted in nothing more than some extraordinary talk.
My guests are shop owners, Andy Bizub and Lucas Underwood. They are veterans of the show and have multiple episodes between them. Andy Bizub owns Midwest Performance Cars in Chicago, two locations and Lucas Underwood from L & N Performance Auto Repair, Blowing Rock, NC
They share the challenges of attracting and retaining customers. Lucas had guidance from his coach that told him that some shop owners often fall in love with their problems and not the solutions. While Andy remains choosy in all of the customers that come through his shop. He programs his business to attract his right customers. This and much more.
Find the key talking points for this interview with Andy Bizub and Lucas Underwood at remarkableresults.biz/e553.
Listen and view episode notes