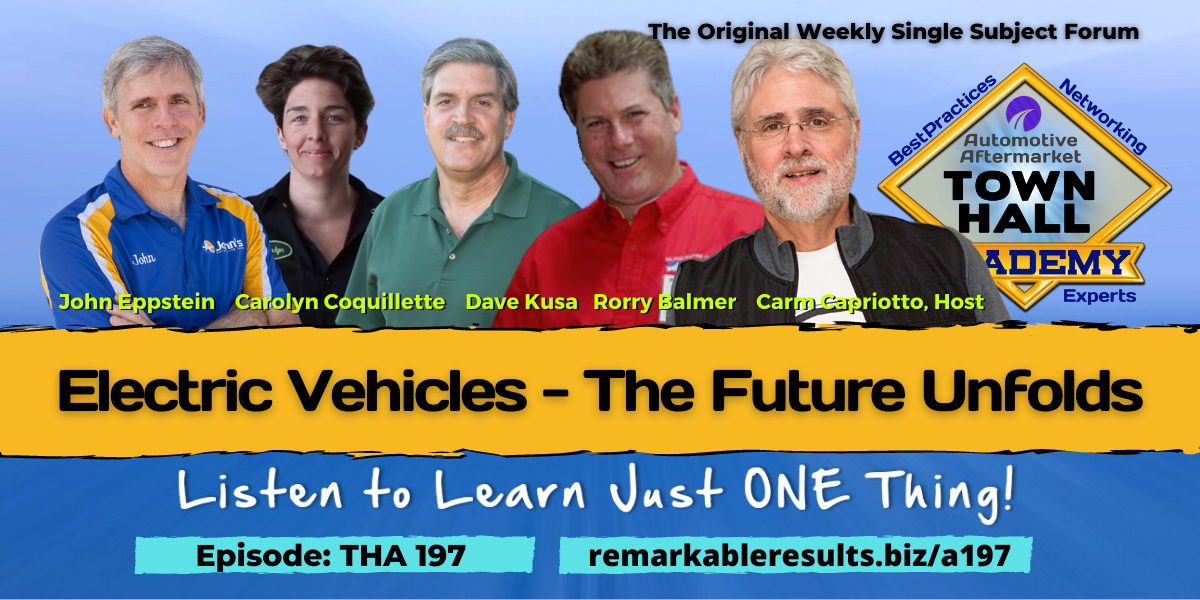 Electric Vehicles – The Future Unfolds [THA 197]
Welcome to an episode ahead of its time. It may bring forth some brilliant thoughts and strategies moving forward that will help the aftermarket prepare for the future. It will be here sooner than we know.
I'm with John Eppstein, Carolyn Coquillette, Dave Kusa, and Rorry Balmer. We talk about the future with changing technology especially Electric Vehicles. Don't shy away from this or any other topic that will define your future.
My Academy guests detailed our preparedness, the competitive landscape, predictions, legislation, powertrain, ownership structure, electric vehicles and more along with their recommendations.
If you want the key talking points from this episode, they are already done for you. Go to the show page at remarkableresults.biz/a197.
Listen and view episode notes