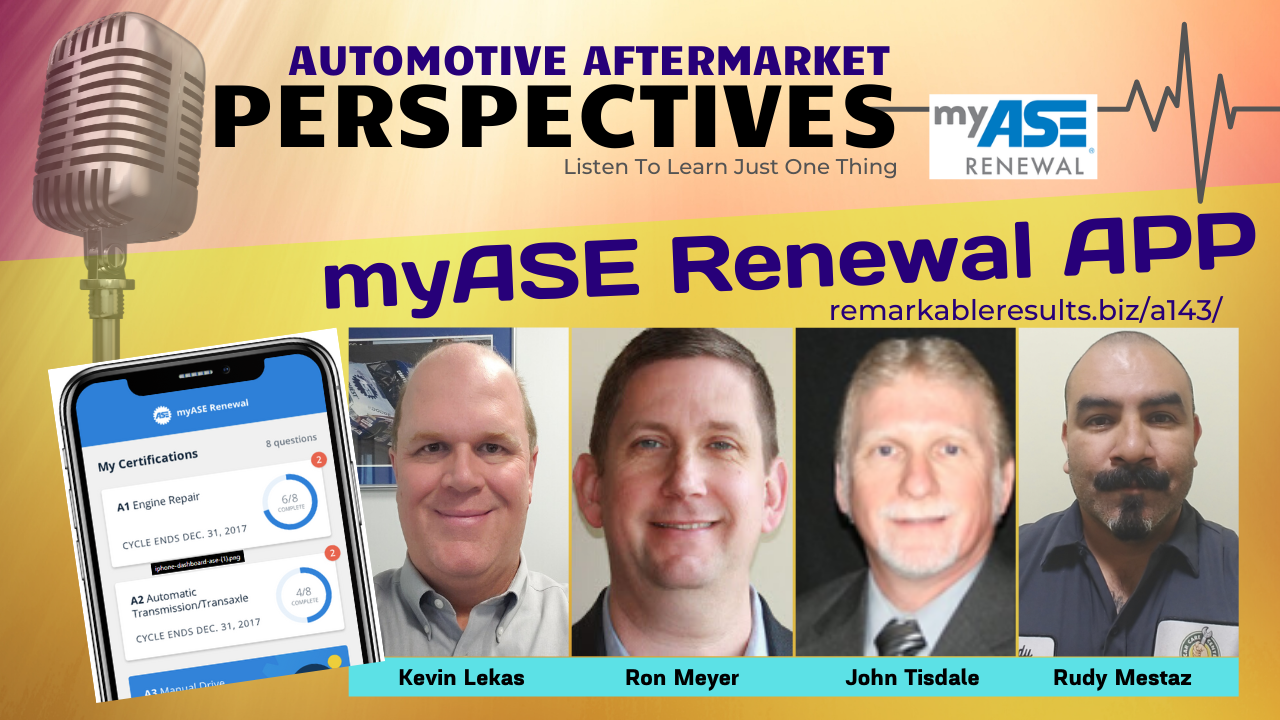 THA 143 My ASE Renewal APP – There's an APP for That!
You are going to get an interesting behind the scene understanding of the myASE Renewal APP. It is in Beta, however, you can get on board.
This a perfect evolution from ASE to embrace and engage every certified technician into keeping their certs current through this very intuitive app.
The panel: John Tisdale and Kevin Lekas from ASE, Technician Rudy Mestaz and app developer Ron Meyer.
Based on technicians' requests, you can find out when you get an answer wrong and what the correct answer is. You'll hear the logistics behind how to get started and how you get questions sent to you each month based on the number of certifications you have. As an example, a master technician would get eight questions a month sent to your app. You can answer at your convenience. No need to register for a test center, take time off work or drive miles to sit for the exams.
You may just find this new tool from ASE an important part of your credential process and you may even dust off those expired credentials and get on board and renew them.
Listen and view episode notes