Search results for: "Chris Chesney"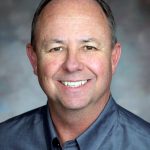 Are You Committed to Be A Lifetime Learner In The Automotive Aftermarket? Learn Why It Must Be Your Most Important Goal.
Chris Chesney is the Senior Director, Customer Training at the CARQUEST Technical Institute and explains that our great aftermarket has its best days ahead, however, the challenge is going to take many people, teams and organizations working together to formulate solutions as we prepare for the largest wave of technology and consolidation we've ever seen.
Chris explains that all successful technicians and shop owners know …. that you must be committed to being a lifelong learner. If not … you're in the wrong profession.
Listen and view episode notes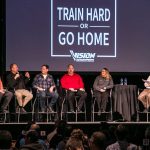 The Shop of the Future: Are You Prepared?
Have you thought about how you will do business in the future? Well the mission of this panel was to stretch the boundaries and serve up plenty of thoughts, concepts and changes coming that you need to be fundamentally be prepared for.
So happy to be able to present this audio recording from Vision 2018. With me are shop owners, Summer Gurerro from Affinity Automotive Services, Inc in Wichita, KS, Keith Williamson owner of Williamson's Repair and Tire in Bondurant, IA, Trainer and Mobile Technician Eric Ziegler form EZ Diagnostics, Chris Chesney the Senior Director, Customer Training at the Carquest Technical Institute and Donny Seyfer the Executive Officer of NASTF, the National Automotive Service Task Force and co-owner of Seyfer Automotive in Wheatridge, CO.
Many great thoughts that will help shape your future. There are many important action steps discussed that need your support and engagement. Listen carefully for those cues.
Listen and view episode notes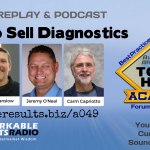 How To Sell Diagnostics at a Profit?
This is not an easy question to answer. Service professionals must be paid for their expertise because the cost of doing diagnostics is the most expensive service you have in your building.
It is time to move from diagnostics to testing and analyzing. Every shop needs to build a premium product around testing and analyzing. You need to be known as the 'we can fix anything right the first time shop'. Your motto: "We have the best technicians." Your shops testing and analyzing skills is the premium product you sell and are known for in your marketplace. No need to go anywhere else. We do the research, test, analyze and discover what is wrong. We present the solution then you decide.
Marketing this premium product requires a strong testing/analyzing process that both the service advisor and technician are totally in agreement with. The benefits allow the SA to confidently sell testing and analyzing.
The diagnostician knows that the SA will sell the value and benefits to the customer because the process dictates the work to be done. A very strong discussion and powerful take-a-ways that will arrest the black hole in your business of profitable diagnostic time.
Listen and view episode notes