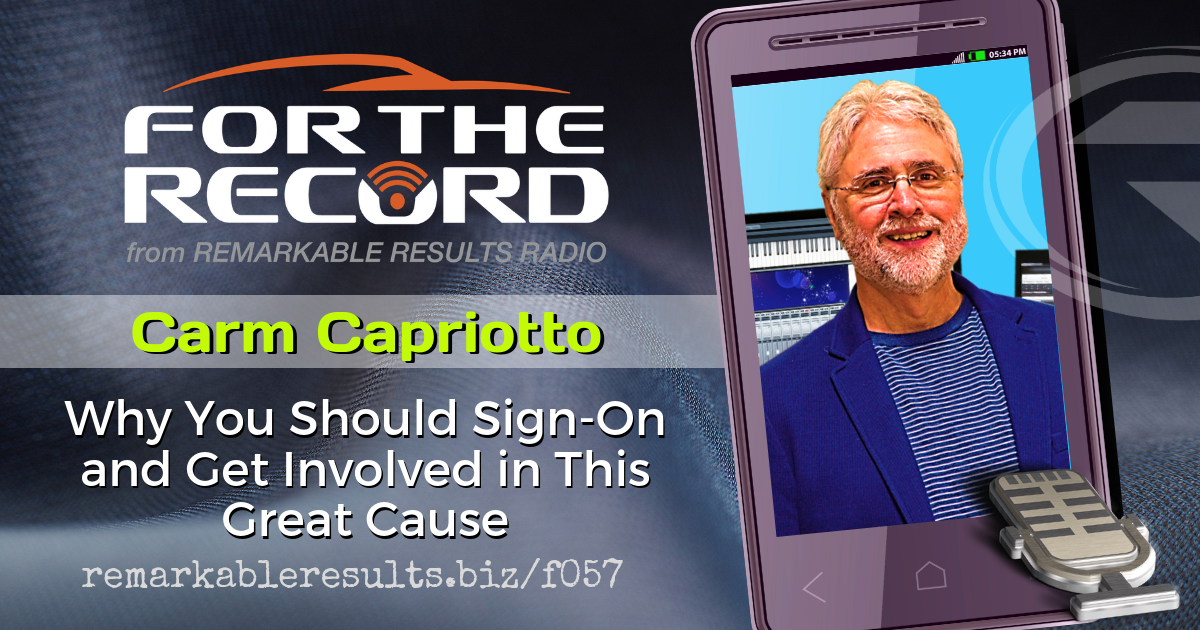 FTR 057: Carm Capriotto – Get Involved In This National Cancer Research Program
I've got a big ask for you. In the next few minutes, I'm going to set up a compelling reason to get involved with the Brakes for Breasts national program. This is a strong program that is nearing the $1M donation milestone. I feel it may happen soon. This year could be the year B4B hits this huge goal.
My respect and admiration for Laura Frank and Leigh Anne Best, who started brakes for breasts with a hand full of shops in the state of Ohio. Two lady service professionals have created a jewel of a program that continues to grow in support and influence in the industry. The program is Brakes For Breasts and it happens every October. Laura and Leigh Anne are independent service professionals and therefore know your business and can relate to the value Brakes For Breasts can bring to your business and for cancer research.
Total donated to Dr. Vincent Touhy at the Cleveland Clinic for his research on a Breast Cancer Vaccine is $747,771, since 2011. The $1M milestone is not too far away and to get there, your help is needed. www.brakesforbreasts.com is where you can sign up.
Listen and view episode notes