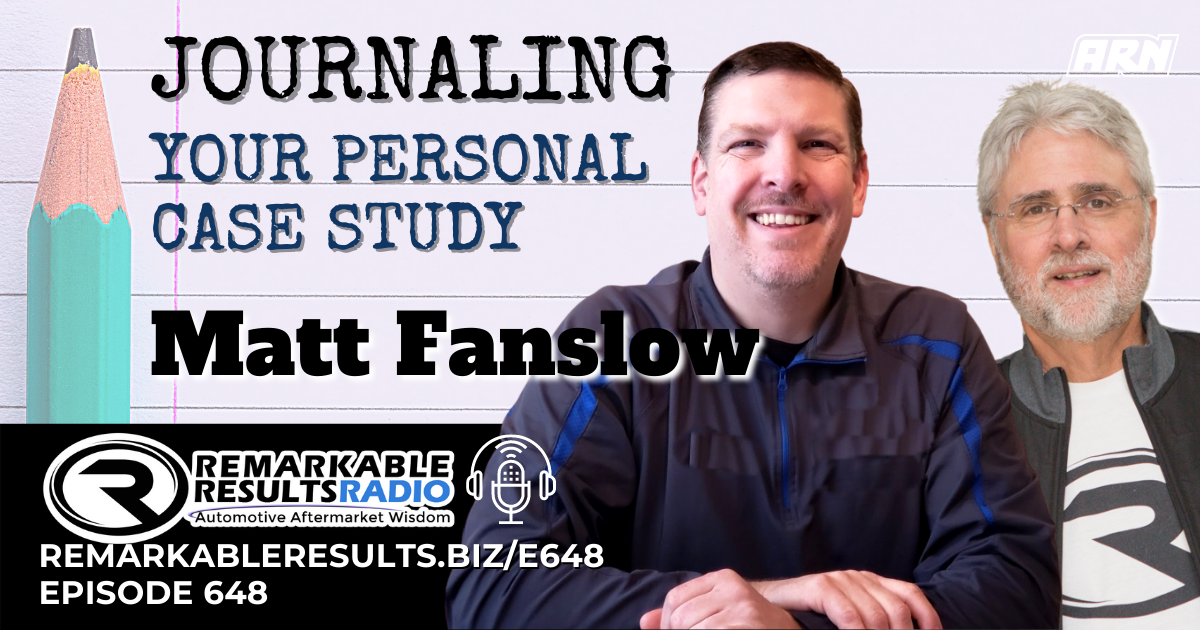 Journaling – Your Personal Case Study with Matt Fanslow [RR 648]
Do you remember being in school and it seemed like all you were doing was writing? You also memorized phone numbers. With the introduction of cell phones and computers, it seems like our memory bank has shifted. Anything we need is at a click of a button or a quick google search.
In this episode, Matt Fanslow challenges you to go back to the days of journaling and recounting your day. Start keeping a log of success and struggles you face in work and in life. It will help you map out a path to success for yourself. Journaling would be beneficial for new technicians entering our industry that might be overwhelmed. Will you take the time to create your own personal case study? Type it or write it, you choose.
Listen and view episode notes