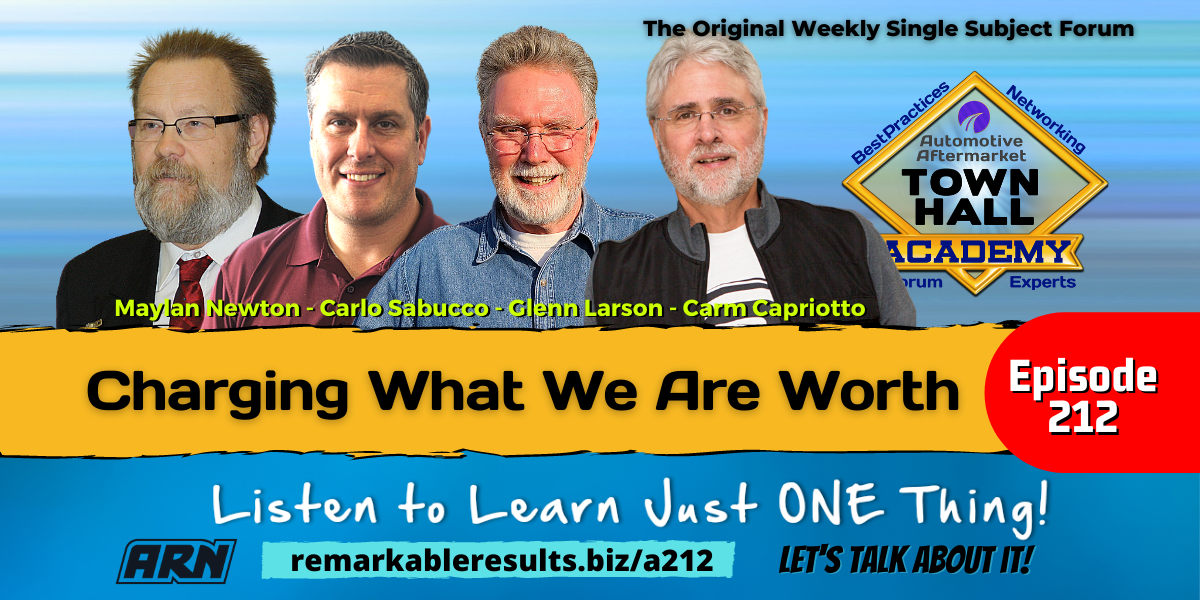 THA 212 Charging What We Are Worth
We are talking about charging what we truly are worth. Yes this topic dives into your reluctance to charge enough so you can sustain a real profitable business. Breaking even is just a hobby. Many don't feel that they can actually make a real living serving their customer … repairing cars.
This episode exposes the elephant in the room. Emotion is a big driver in your worth and what you charge. Do you truly know the value of your business and your overall cost of doing business? If you did, you would not be working for Free.
Our panel nails this episode in all the proper places. With me is Carlo Sabucco, 2nd generation owner of Sil's Complete Auto Care Centre, Maylan Newton, business coach from ESI – Educational Seminars Institute, and Glenn Larson, from Foothill Autoservice, Lake Forest, CA
This episode's key talking points are already done for you. Find them at remarkableresults.biz/a212
Listen and view episode notes