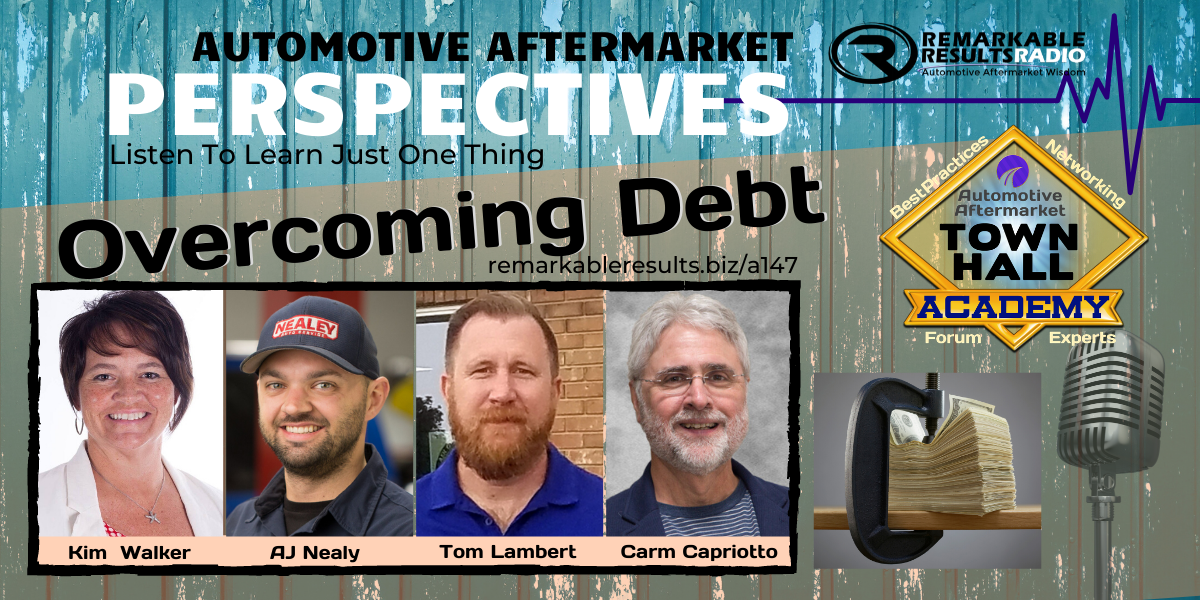 THA 147 Overcoming Debt
A big problem for many service professionals is learning how to manage cash flow. The cash in the bank isn't there for spending. It is generated by sales and the gross margin dollars that are earned on those sales is used to pay expenses. The remainder is profit. If cash is spent before allocations then it is very difficult to pay obligations. In many instances, loans are taken to pay bills and overspending stresses the business and the owner.
The panel for this Town Hall Academy includes Kim Walker from Shop Marketing Pros and former shop owner, AJ Nealey from Nealey Auto Service, Edgewater, MD and Tom Lambert owner of Shadetree Automotive. They each have a story on how to manage or eradicate debt, grow sales and scrutinize expenses. Knowing your financial states including Profit or Loss Statement and most importantly your Balance Sheet will help. Knowing what your metrics or tolerances of spending and cash management will lessen your dependence on borrowing and putting your company in harm's way.
Listen and view episode notes