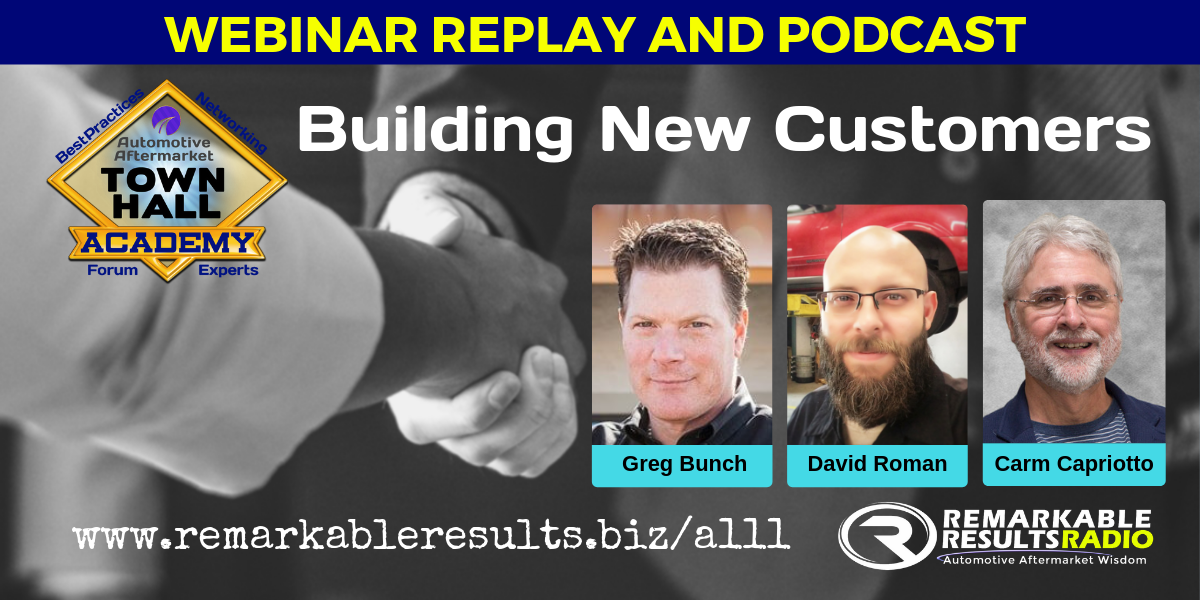 Building New Customers
David Roman from Done with Care – Auto Repair from Merium, KS and Greg Bunch from Aspen Auto Clinic from Colorado Springs and also the founder of Transformers Institute bring their A game to this discussion.
We covered a wide spectrum of strategies on customer growth and trust. We enveloped the marketing side of finding new customers and then how to complete the relationship once your service writer brought them from the phone call and into the shop.
David says that a big deception in opening a business; you think you are going to do what you are good at doing, however, you must be good at marketing; to make the phone ring. The CEO must make the phone ring or you're going to have to spend money to hire a professional to do it.
Greg says that we must educate new clients on who we are, what we do, and why we do it. Greg wants you to Invite your new customer to talk to the tech and walk them through the findings of the inspections. He says that your customer struggles to find a trustworthy mechanic, so if you want to build a long term customer; earn their trust.
Listen and view episode notes