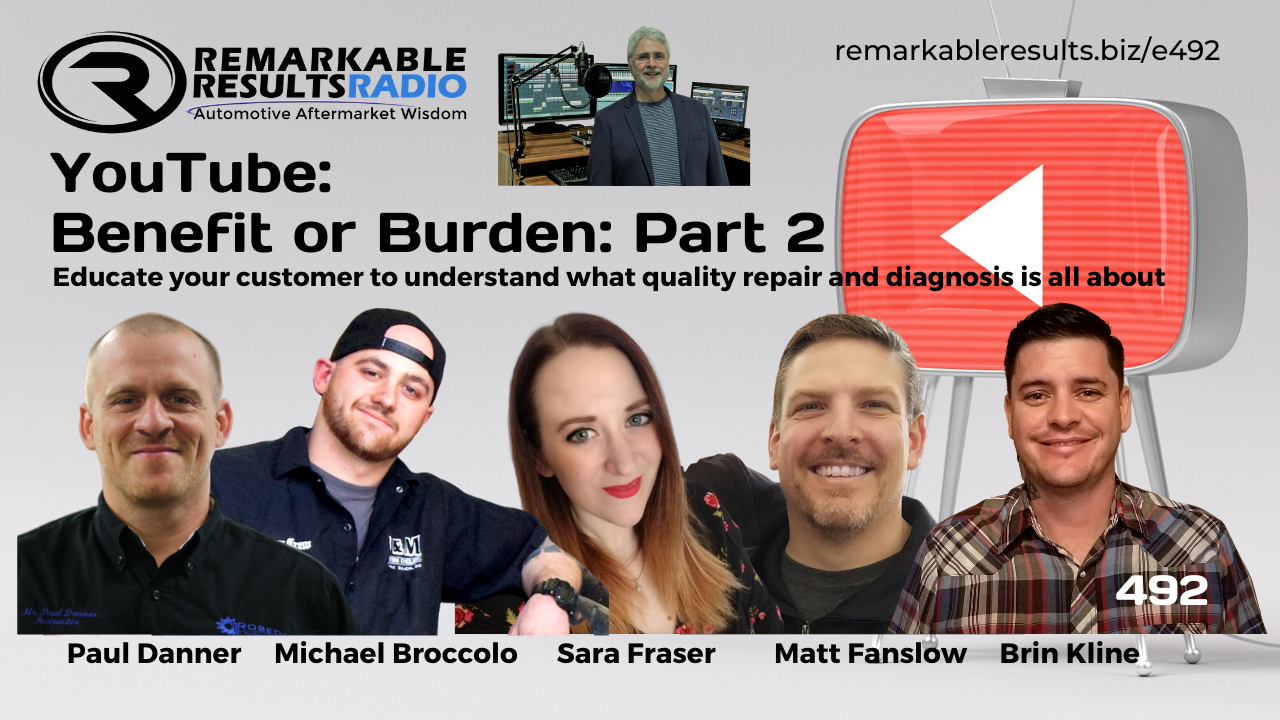 RR 492: Youtube – Benefit or Burden Part 2
Welcome to the second installment of Youtube: Benefit or Burden Part 2. As you go through this episode you'll discover the stimulus for this discussion. There are many passionate people on both sides of the value of YouTube as it relates to auto repair.
The episode's expert guests include: Paul Danner, 'Scanner Danner' fame, Brin Kline, shop owner and member of Trained By Techs, Shop owner and Technician Michael Broccolo, from Rochester, NY Sara Fraser from Hass Performance Consulting and Matt Fanslow shop manager and lead diagnostician Riverside Automotive.
You'll hear some sparks fly as the passion for training and quality diagnosis was front and center. The debate over the words diagnostic vs testing was prominent and the real facts that many shops are not really diagnosing they are retrieving a fault code and using statistical diagnostics therefore shooting the parts cannon and in many cases not doing right by the customer.
Listen and view episode notes