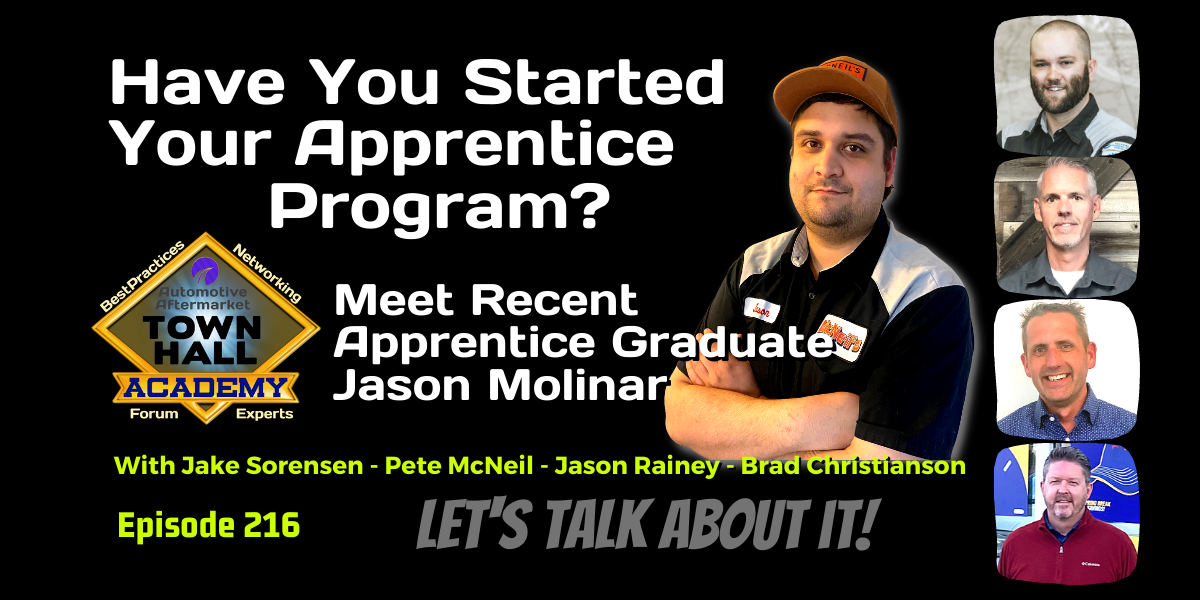 Have You Started Your Apprentice Program? [THA 216]
How many times have you heard "there is a technician shortage problem." Is there really a technician shortage or is the real problem that there is a shortage of qualified technicians?
In this episode, we discuss the entire apprenticeship journey through the eyes of Jason Molinar. Find out how Jason literally switched gears as a pharmacy technician to becoming McNeil's Auto Care's most recent apprentice graduate.
As a business owner, the solution to staffing issues and shortages is…you. Now's the time to build an apprentice program and "grow your own" technician. Jason's story is powerful and should motivate you to start. A must listen to help ensure your business continues into the future.
Listen and view episode notes