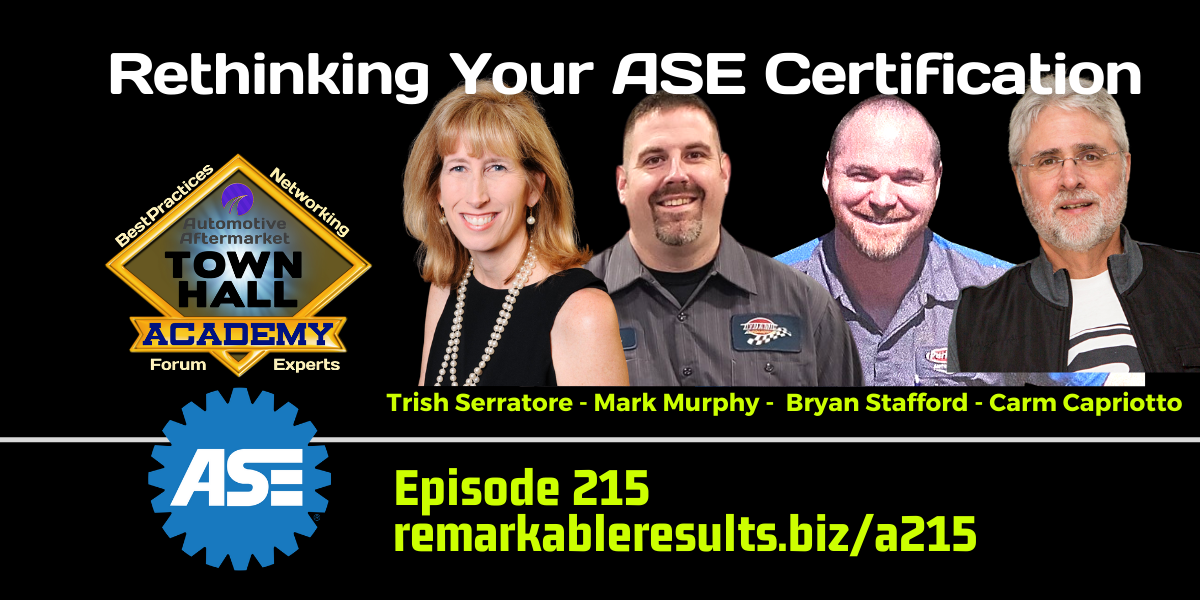 Rethinking Your ASE Certification [THA 215]
Did you know you need a license to cut hair but you don't need a license or certifications to change brakes on a vehicle? And why do industry owners and technicians not value ASE certifications? That is the question of the day.
Joining me on this lively discussion on ASE is Trish Serratore, Sr. VP Communication, ASE, Mark Murphy, Lead Technician, Dynamic Automotive and technician and mentor Bryan Stafford from Parkway Automotive in Little Rock, AR
A great way to attract and keep customers is by letting them know YOU have certified technicians working on their vehicles. It is also a strong part of your value proposition. Now think about this …… If you value your 'career' in our industry wouldn't ASE Certification be at the top of your list?
Don't let the fear of failure keep you from taking the tests, there are practice tests and plenty of support located on the ase.com website to guide you along the way including the new recertification app.
Listen and view episode notes