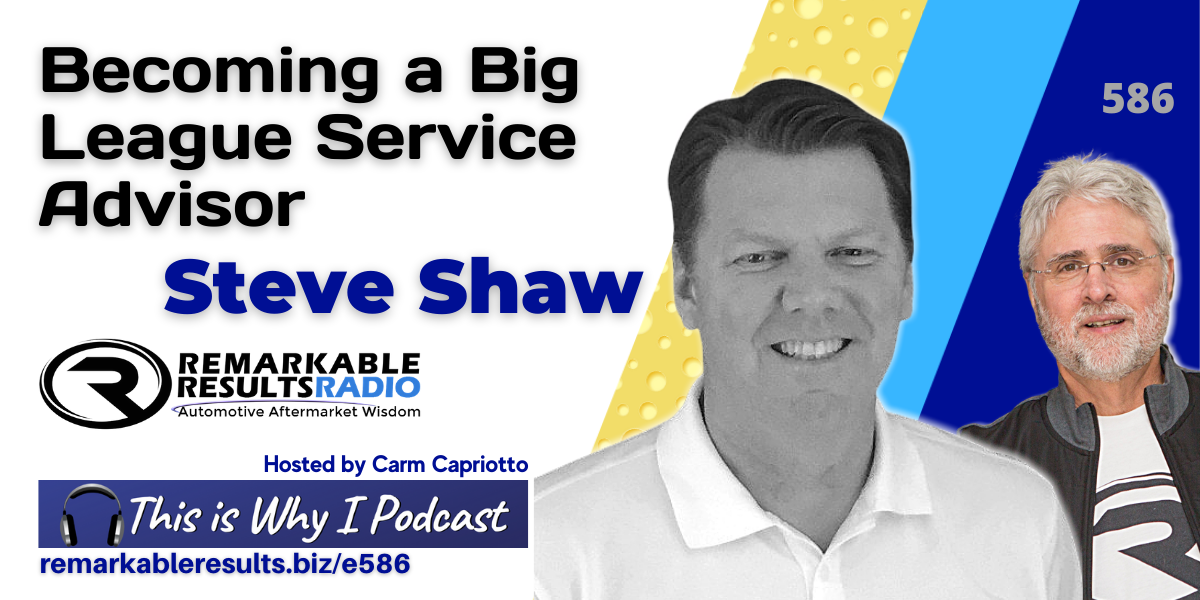 Service Advisor Advice from Steve Shaw [RR 586]
Service advisor consultant trainer Steve Shaw of Steve Shaw Training brings his unique brand of training. Steve has some great ideas and concepts that can help you grow sales therefore dropping that margin gain directly to the bottom line. Steve Shaw teaches service advisors to get customers' permission.
Steve shares 5 key reasons customers buy And he wants you to change the wording when you sell maintenance. There is also a simple approach to selling tires.
Steve also adds techniques in this episode. He advises, if you follow the tools and training you will sell more. He extends his understanding of customer behavior to your advantage. This episode can answer why customers buy and offer some great ideas on selling maintenance and tires.
Find the show notes at remarkableresults.biz/e586.
Listen and view episode notes