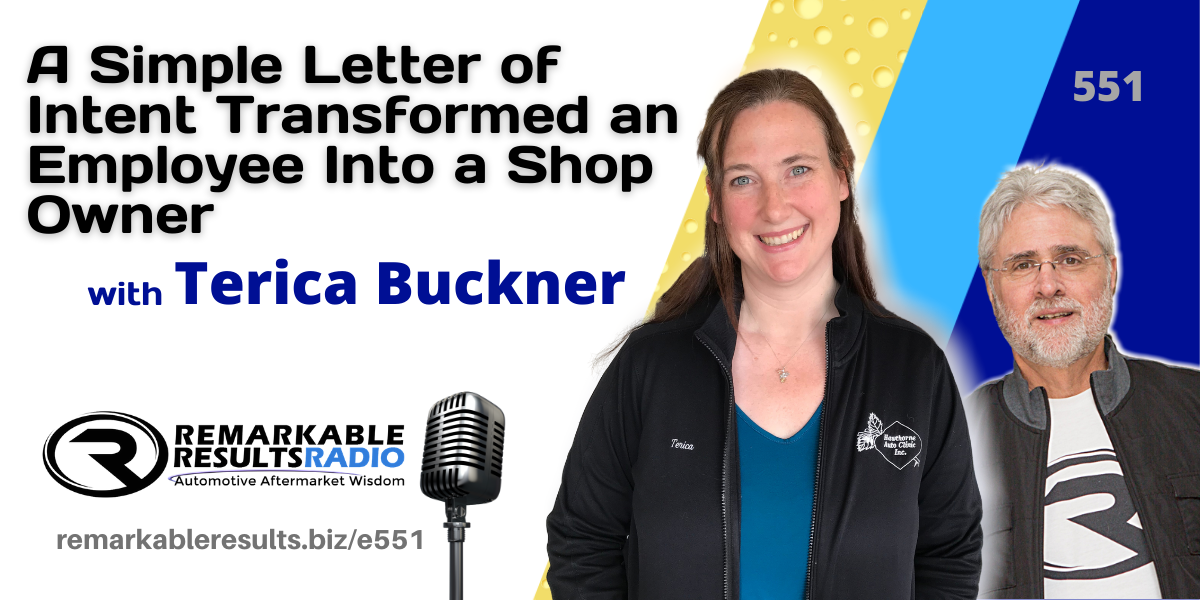 A Simple Letter of Intent Transformed an Employee Into the Shop Owner [RR 551]
Let's welcome Terica Buckner. She worked for 21 years at Hawthorne Auto Clinic, Portland, OR. She was offered the chance to purchase the shop and took over ownership 2 years later in January 2020. A really good example of good succession planning. The previous owner wanted to retire and Terica wrote a letter of intent wanting to purchase the shop. She had the experience in many different roles in the business along with established relationships with the employees and customers.
Terica continues working with passion in the automotive industry and is excited to now be in the position to set new standards in an ever-changing field, especially with the current challenges COVID-19 presents.
Find the key talking points for this interview with Terica Buckner at remarkableresults.biz/e551.
Listen and view episode notes