"I Stopped Micromanaging" Becki McGinnis [AW 082]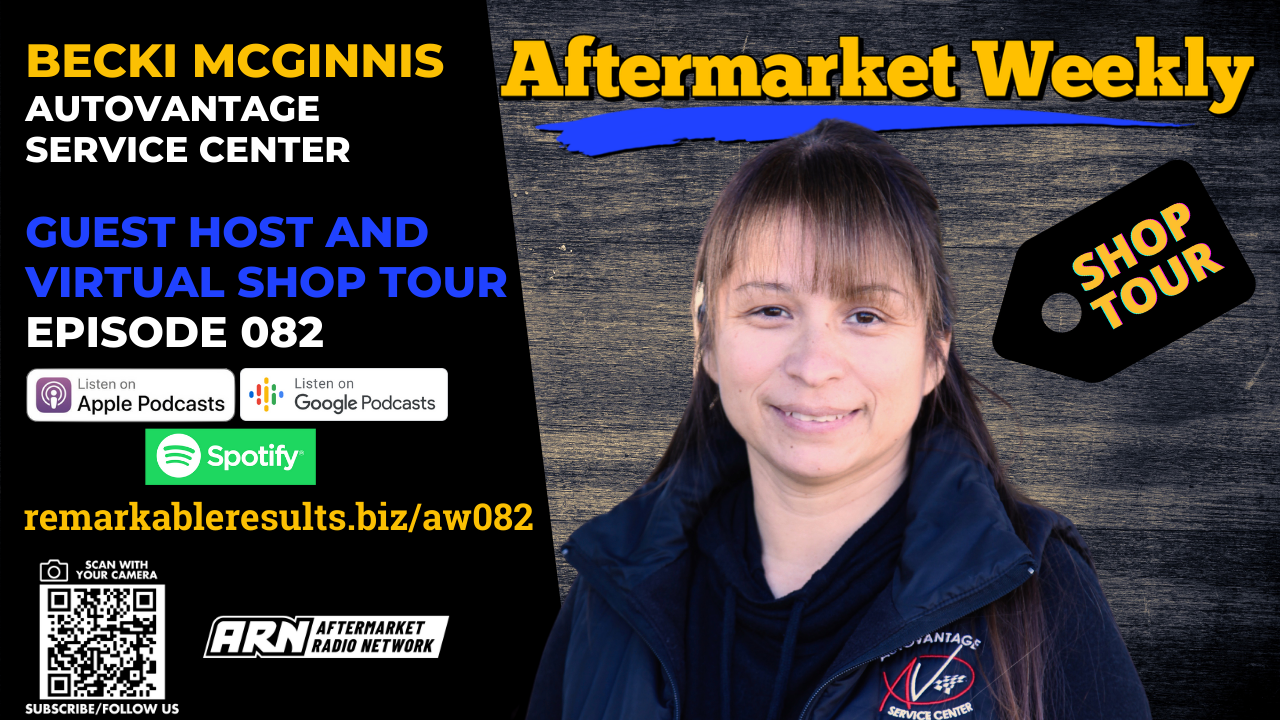 Key Talking Points
Becki McGinnis, Autovantage Service Center, Auburn, CA
Learning to trust my employees to do what I paid them to do.

Learning that my job is to take care of my employees, my employee's job is to take care of the customers and the customer's job is to take care of the business.

For many years I had focused on taking care of the customers but what I was doing was getting in the way of my employees doing their job because I was micromanaging everything because I didn't want the customer to have a bad experience however my employees were the ones having a bad experience.

I sometimes wonder how many employees that I have fired might have continued working for me if I had been a better leader. 

Preparing for next year by continuing to grow and sharing the vision with my employees.   
Connect with the show:
Check out today's partner:

Dorman gives people greater freedom to fix vehicles by constantly developing new repair solutions that put owners and technicians first. By always innovating, Dorman has led the way in growing the aftermarket. Here you will see a few examples of a Dorman OE Fix. An OE FIX is a Dorman repair solution you can't get from the original equipment manufacturer. It means they found a situation where they believe the OEM wasn't giving repair professionals what they wanted, so we fixed it. Everything Dorman does is centered around providing customer value, both in the quality of products, and the creativity of solutions. Our engineers and designers go out of their way to save repair technicians time and save vehicle owners money. Want to really go under the hood? Take the Dorman Virtual Tour at www.DormanProducts.com/Tour