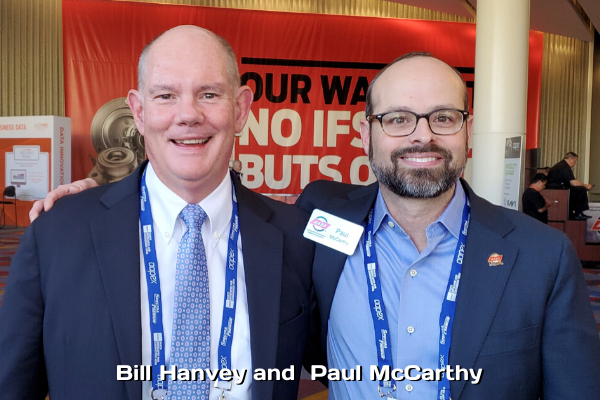 RR 488: Bill Hanvey and Paul McCarthy Builds A Strong Commitment to the Service Professional
My guests today are the aftermarkets leading advocates and voices; Bill Hanvey, President, and CEO of the AutoCare Association and Paul McCarthy, President of the Automotive Aftermarket Suppliers Association (AASA). Both are leading the industry towards a brighter tomorrow!
As AAPEX 2019 began we were told of a renewed commitment to the service professional. It is evident with the announcement that Repair Shop HQ will be a stand-alone venue at AAPEX 2020. It will be a homecoming event for all in the industry. My guest's organizations jointly lead point on AAPEX as one of the world's largest aftermarket events.
In this episode, you also hear Bill and Paul share some cool behind the scenes stuff from AAPEX and hear about the keynote speaker President Bush, and you'll get a sense of the size and scope of the industry you earn your living in.
Both AutoCare and AASA are running hard on Your Car. Your Data. Your Choice. Initiative. You must, I repeat MUST get involved. While you are listening, if you aren't in your vehicle, get to the internet key in yourcaryourdata.org and complete the petition. Also, get your customers involved. Get this story told; this will affect your business and your customer's ownership of their data. We need millions of signatures. If you 've ever thought of helping your industry, completing this petition is one of the most important things you can do. Yourcaryourdata.org
Listen and view episode notes