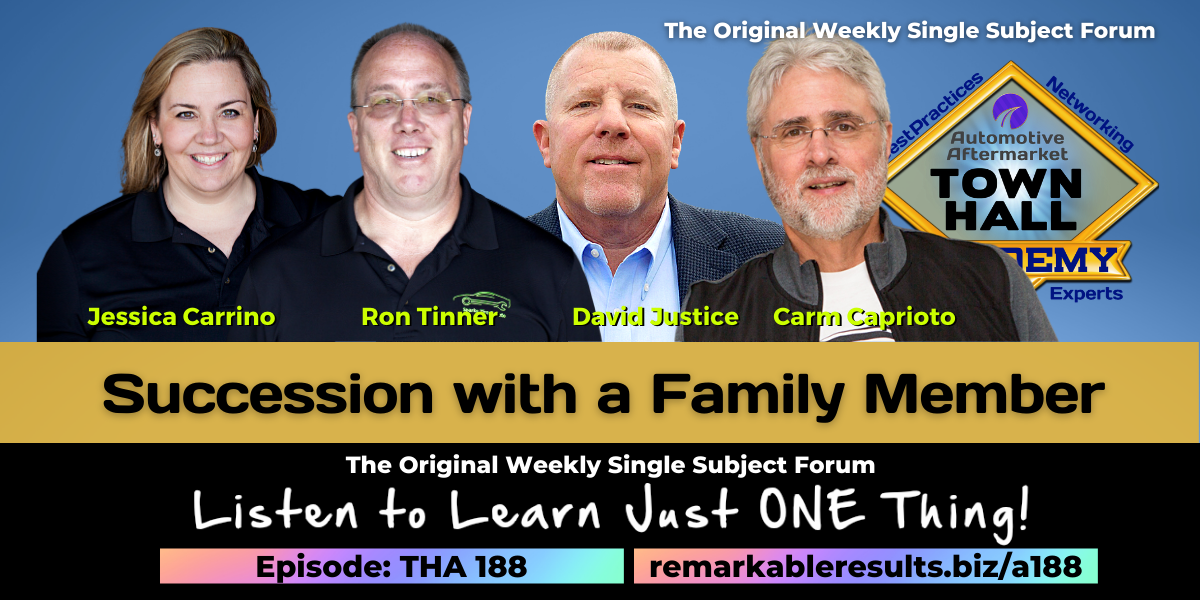 THA 188 – Succession with a Family Member
Family succession can be different than selling to a non-family member, yet many components of a transaction are similar. Jessica and Ron were very forthcoming and business coach Dave Justice helped shape the plan.
The panel: Ron Tinner, owner of Sparks Tire and Auto, along with his daughter Jessica Carrino. Jessica will become the owner, and they share their story about making a family transaction work. David Justice from Repair shop of Tomorrow is their business coach.
Succession is one of the hottest trends in our industry. So many want to retire, pass the business on to family or sell to a team member. Selling to another shop owner or group is also in the cars. We can't talk about this enough.
For the key talking points, audio and video go to remarkableresults.biz/a188.
Listen and view episode notes