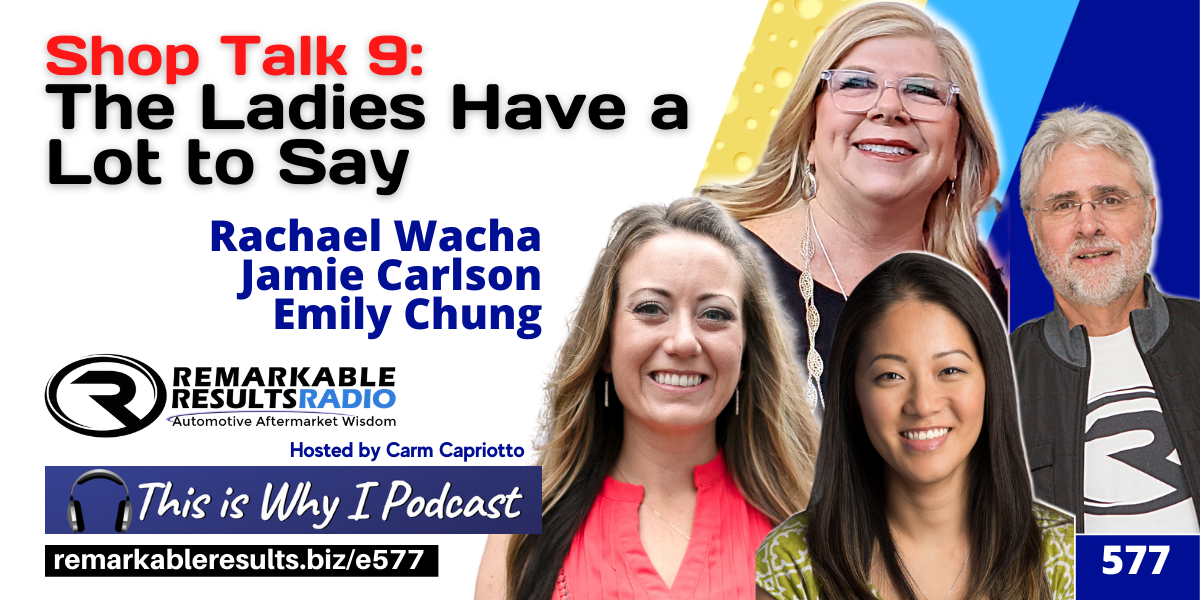 Shop Talk 9 – The Ladies Have a Lot to Say – RR 577
Three lady shop owners that will speak to marketing to women, offer their perspective on margins and cost management, how the pandemic has made important changes and how it changed the hiring process. Will you agree, take exception from their ideas or gain a new insight.
The panel: Jamie Carlson from Ervine's Auto Repair, who was honored as the Female Shop Owner of the Year 2019 from AutoCare's Women In Auto Care, Emily Chung
AutoNiceh in Markham, Ontario, and Rachael Wacha from City Auto Repair, Gainesville, FL.
Find the key talking points at remarkableresults.biz/e577
Listen and view episode notes