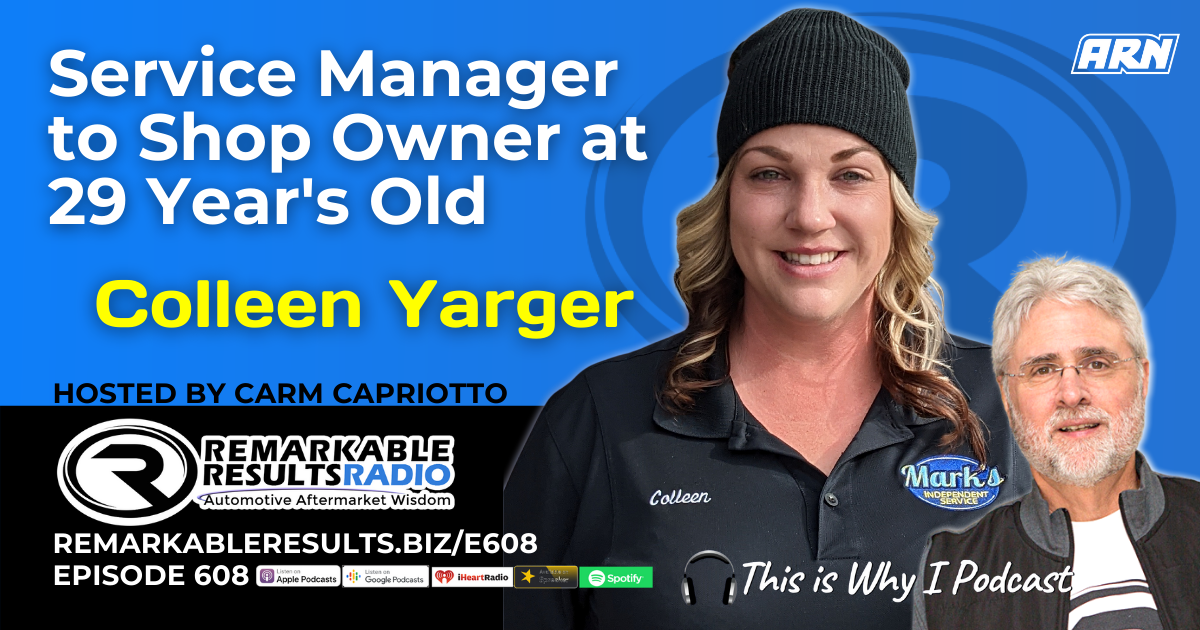 Career Upgrade: Service Manager to Shop Owner at 29 Years Old [RR 608]
In keeping with my goal to interview new shop owners and the upcoming youth of our industry. Here is an incredible story.
Our episode today a succession story from a non-family internal candidate. A trusted service manager who hasn't even purchased her first home.
Welcome, Colleen Yarger. She trained in the hotel industry for more than 10 years and has risen through the ranks as a service manager. Amazing that this 29-year-old has taken steps to become a shop owner. Despite her young age, she doesn't lack the talent and has been guided by former owner Mark Goldsmith who has been a great supporter of the RR podcast.
This episode shows what is possible and how Colleen seized many opportunities she had presented to her starting with my friend Maylon Newton, then with Ryan Tunison. Lots of great inspiration to see what can be possible when you capitalize on every situation presented.
The key talking points reside at remarkablersults.biz/e608
Listen and view episode notes