RR 219: Nick Lenhart from Lenhart's Service Center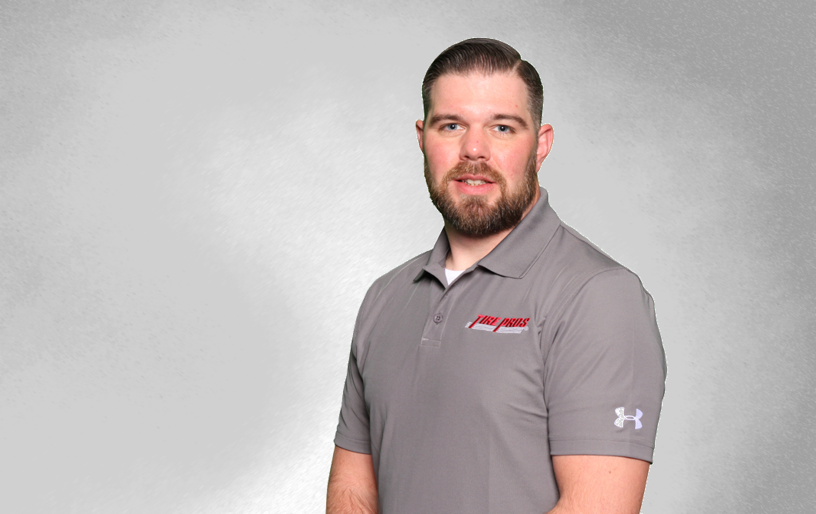 Nick Lenhart was raised at Lenhart's Service Center Tire Pros– quite literally. From the time he could walk, he was helping out in the shop, sweeping the floor, and cleaning equipment and trucks.

As a teenager, Nick attended Central Westmoreland Career and Technology Center where he studied automotive technology. After graduating from Penn Trafford High School, Nick went on to Westmoreland Community College to study business while working at Lenhart's Service Center Tire Pros as a technician and tow truck operator. Eventually, he became the service adviser. After eight years of service writing, he added the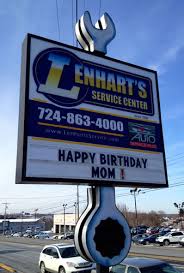 additional responsibilities of an owner/partner alongside his father, Ken.
Nick is actively involved with the Norwin Chamber of Commerce and the local tech school, Center Westmoreland Career and Technology Center, where he sits on the Automotive Craft Committee and Advisory Board. He also chairs the Tire Pros North East and National Dealer Councils representing over 700 Tire Pros dealers across the United States.
In addition to striving to provide the highest quality and value in automotive service, Nick and his family believe in giving back to the community that supports them. Through the use of their business sign, they raise thousands of dollars annually for local charities, such as the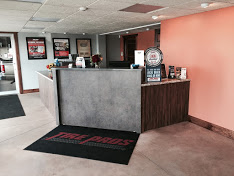 American Cancer Society, Westmoreland County Food Bank, Westmoreland County Animal Shelter, and Make-A-Wish.
When he's not at the shop, Nick enjoys working on his house, spending time outdoors, and traveling the country on his motorcycle.
Talking points:
Fourth Generation, millennial son and partner with his dad.
The older Nick gets the smarter his dad gets.
As his accountability grows he starts to find his place for making decisions and his dad gives him the room to fail and learn.
Nick has spoken at career day and explained what a technician can earn today and about a career in our industry. It is not always about fixing cars. You can be a manufacturer instructor, work in marketing, distribution, insurance, and even own your own business among others.
Kids today are being told they have to go to college; when there are many skilled labor jobs that have a huge earning potential.
They were missing tire selling opportunities so they partnered with Tire Pro's.
Nick does pay for his techs training.
To find your next tech. Build a bench. Constantly interview.
Implemented digital vehicle inspections and worked with his dad. A smart move for the company.
He shared an Ah-Ha moment for his team while listening to an RRR podcast on DVI.
Lenhart's provides free shuttle service, loaner cars along with free pick-up and delivery to keep the convenience for his customers, especially his millennial customers, because they are closed on weekends.
Social media is strong for them but they never sell through the medium. They 'touch' their customer instead.
They have a unique road side sign with a marquee in it and use it for philanthropy
Challenge is to firm up his balance sheet and reduce debt so he can implement a succession plan
He is getting his new ideas from his twenty group and learning from each other.
Years in industry:
14
Years in business ownership:
2
Number of technicians:
3
Number of lifts/bays:
5
Days Open:
Mon-Fri
Annual estimated volume:
$1.1M
Other Services:
Lenhart's washes and vac's every car that they work on.
Aftermarket Associations:
Tire Pros, AASP-PA
Special Accreditation's:
ASE – C1
Shop Management System (SMS):
RO Writer
Biggest Industry Challenge:
Technician Shortage
Philanthropy:
2016 raised over $8,000 for local charities with the use of their outdoors sign

Be socially involved and in touch with the show:
Facebook   Twitter   Linked In   Email
---
This episode is brought to you by Federal-Mogul


Motorparts and Garage Gurus. With brands like Moog, Felpro, Wagner Brake, Champion, Sealed Power, FP Diesel and more, they're the parts techs trust.  For serious technical training and support – online, onsite and on-demand – Garage Gurus is everything you need to know. Find out more at fmmotorparts.com  and fmgaragegurus.com