Search results for: cloutier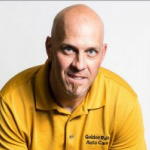 Do you understand the logical progression of software tools and systems in your company?
Keeping up with technology improvements and enhancements is an important strategy for any shop owner. Chris Cloutier has created an info-graphic that maps the implementation and process of a technology driven service shop
Chris created a website to help shop owners understand the process, stages and options available for shop owners. The timeline helps create an implementation strategy so that every shop keeps up with technology advancements and critical levels of customer interaction and connection.
Listen and view episode notes