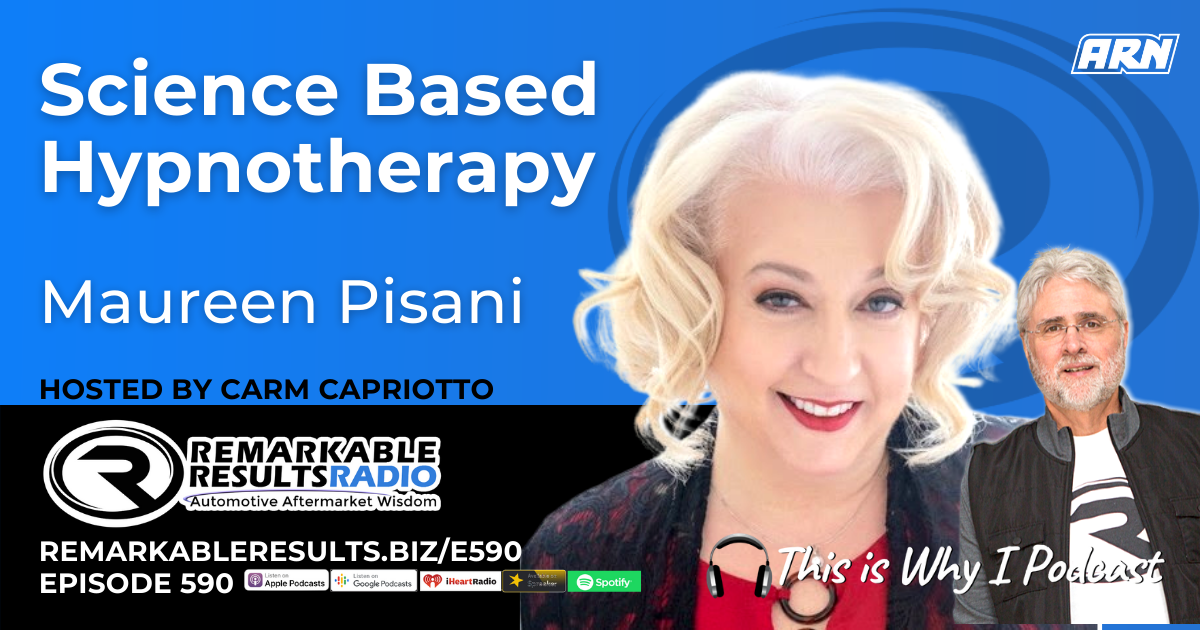 Science-Based Hypnotherapy with Maureen Pisani [RR 590]
I'm with Maureen Pisani a Certified Master Hypnotherapist and the founder of ProThrive Science-Based Hypnotherapy, where she works with individuals and groups (both in-person and online) to help empower, streamline success, and truly thrive.
Why this interview? I found the discussion with Maureen refreshingly different. I can see where some never reach their potential, yet we know they have it in them. Maureen offers solutions.
Imagine this as a tool for the automotive aftermarket. You do the math. Unlimited potential and untapped ideas.
We discuss how the brain works in hypnotherapy and the science behind it that proved useful in uplifting and giving us an edge in life! The talking points can be found at remarkablersults.biz/e590
Listen and view episode notes