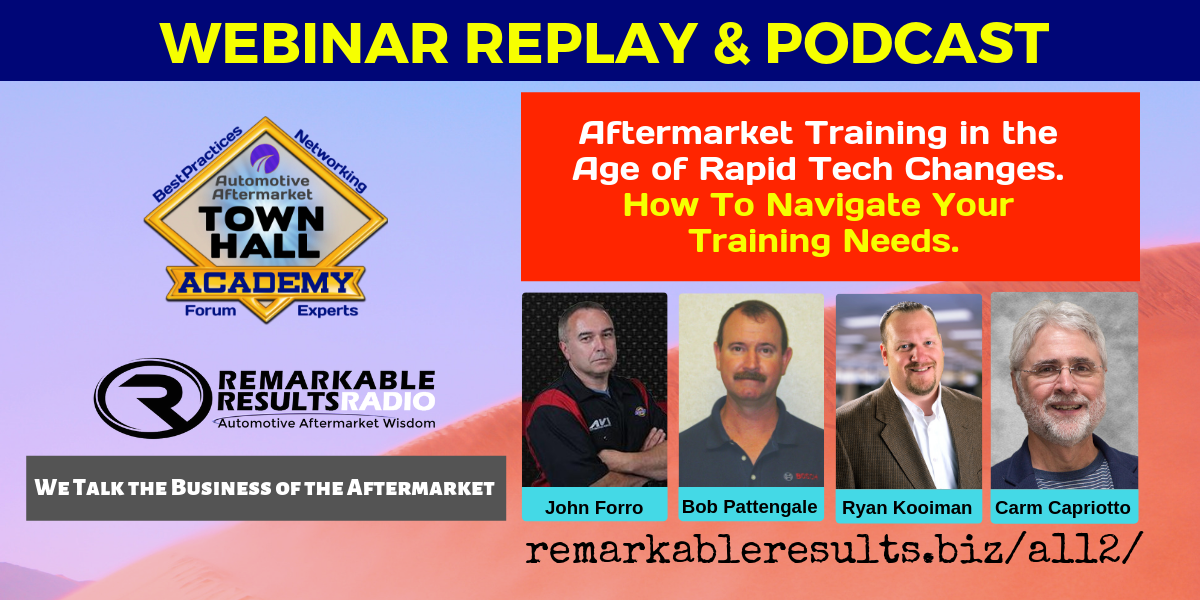 Aftermarket Training in the Age of Rapid Tech Changes – How To Navigate Your Training Needs
The commitment to training must come from both the technicians and shop owners. We keep hearing that we are in a hi-tech industry. The stats are out there to prove that. You've seen so many new ADAS equipped vehicles. Have you thought about being equipped to repair them? From both the equipment and intellectual assets you need.
These three professionals have seen it all and are faced with many of the same challenges. Ryan Kooiman, Director of Training, Standard Motor Products, Bob Pattengale, Is the National Training Manager for Bosch and Jon Forro, shop owner of AST and an automotive Instructor.
We talk the importance of pre and post training assessments, stopping the participation trophy and seeing the same faces in class. From their perspective, they are concerned that if the aftermarket doesn't make a stronger commitment to training the dealers will take their business.
Listen and view episode notes